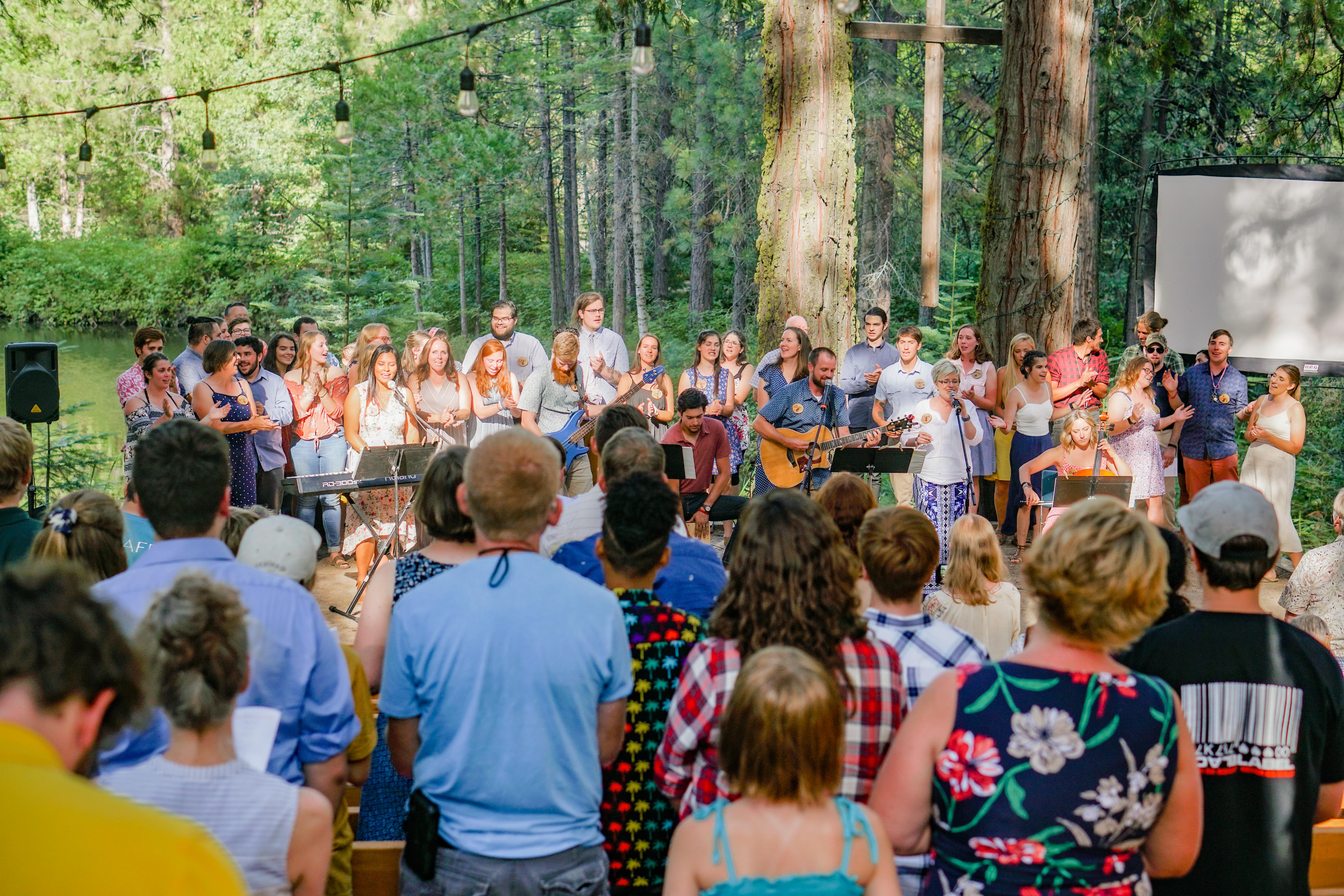 Building the Kingdom
---
It is hard to believe that our summer program season is already done. I realized this summer that camp is very much like parenting young children – the days are long, but the weeks fly by fast!
At our summer celebration, we took the opportunity to celebrate all that God did to build his Kingdom at and through Calvin Crest this summer.
Shortly after I arrived at Calvin Crest, a few of us leaders gathered to prayerfully set our goals for this summer and determine our desired outcomes. Here is what we established:
Staff will have mitigated risks and be well-prepared to provide safe facilities, grounds, processes, and procedures for summer staff, campers, and guests of Calvin Crest.
Parents will feel affirmed in their sense of purpose and row in their trust of Calvin Crest staff to care for their children and families.
Campers will feel known and loved by God and others at camp.
Campers and summer staff will encounter Christ as a result of developing a posture of learning, being challenged appropriately, and engaging in the space created for them.
Year round and summer staff will be developed, mentored, and grown in their spiritual journey, leadership skills, and relationships.
All camp programs and facilities will be characterized by excellence and intentionality, providing an experience that honors God and inspires people.
We also asked God in faith to increase each program week in terms of attendance.
---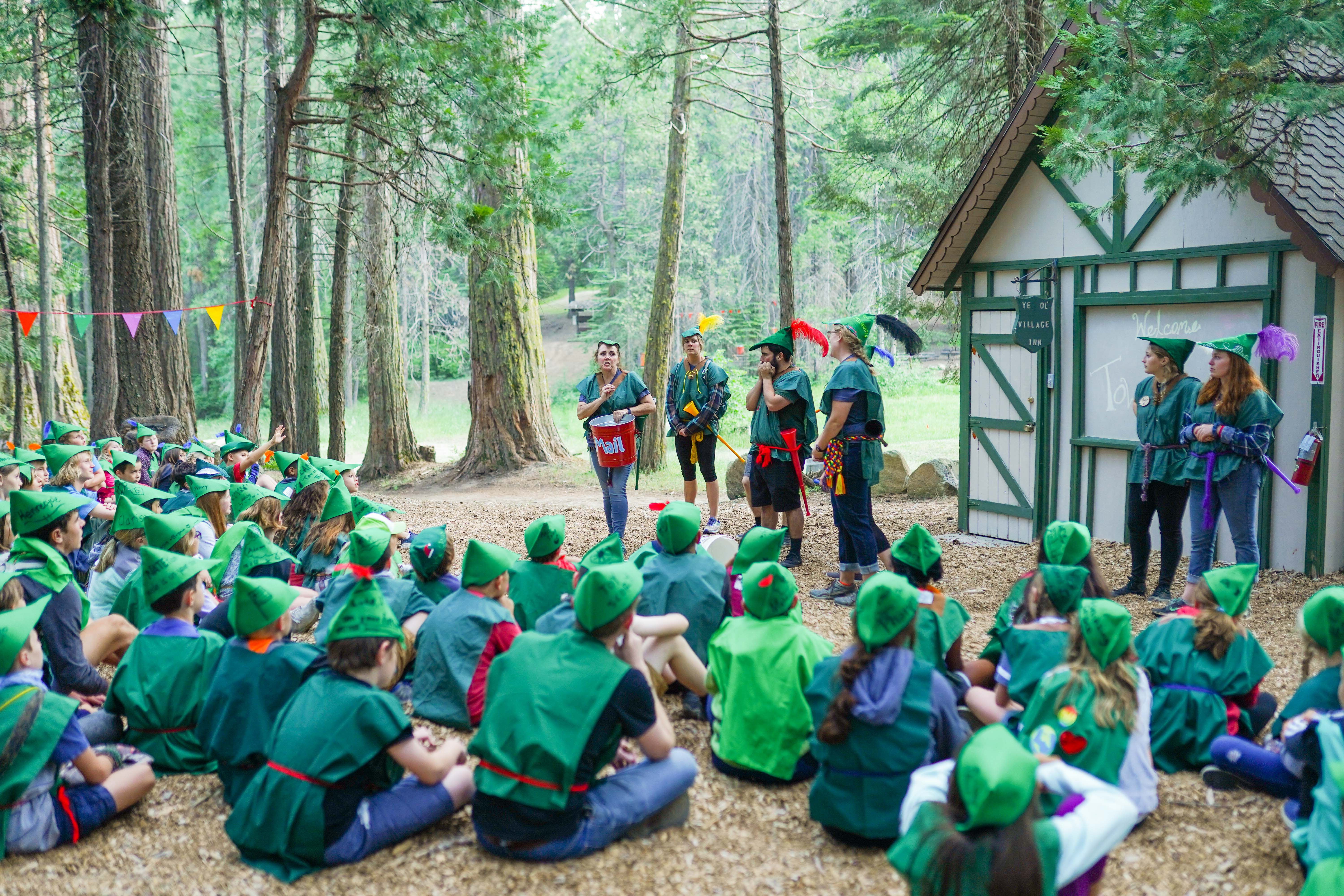 ---
While this summer was not perfect, and we learned a lot, the evaluations and feedback we have received indicates that God did, in fact, helps us accomplish our desired outcomes. We set some pretty aggressive goals, and I'm pleased to say that we reached 98% of our overall goal for camper attendance this summer. More importantly, we increased attendance by 18% over last summer.
This summer, groups of campers came from more than 24 churches, and we believe we re-established a strong foundation of trust and excellence and are poised to continue to build our program camps even stronger over the next few years.
God is still building His Kingdom at Calvin Crest. Many of you know that for the last six months, our staff has been focusing on the Nehemiah principle of rebuilding the walls of Calvin Crest – not the physical walls – although we did have to rebuild parts of our fence to keep the cows out!
No, we have been rebuilding things like our staff culture, sound policies and procedures, order and accountability, organized work and living spaces, broken pipes, missing parts, and buildings in need of repair. We are also rebuilding relationships that have been broken, trust where it was lost, and finances to sustain our ministry. We are still in this process, which we believe is critical before acting on big dreams and visions.
Rebuilding is not easy work. One day this Spring when I was weary and asking God to help us through a tough week, He gave me this Scripture from Psalm 63: "O God, You are my God; earnestly will I seek you; My soul thirsts for you; My flesh longs for you in a dry and thirsty land where there is no water."
I have kept that verse before me as my screen saver to remind me to continue to seek God earnestly. Even on days when it feels like a dry and thirsty land where there is no water, God is in control and can be trusted with our future. He is building his Kingdom here.
The week before our summer staff arrived, I met a woman who was here with a guest group. We only had a brief exchange. I was surprised to receive an email from her days later, saying that she had been reading from the book of Isaiah that morning and felt prompted to send me these two verses from chapter 58 that read:
"The Lord will guide you always; he will satisfy your needs in a sun scorched land and will strengthen your frame. You will be like a well-watered garden, like a spring whose waters never fail. Your people will rebuild the ancient ruins and will raise up age-old foundations; you will be called Repairer of Broken Walls, Restorer of Streets with Dwellings."
---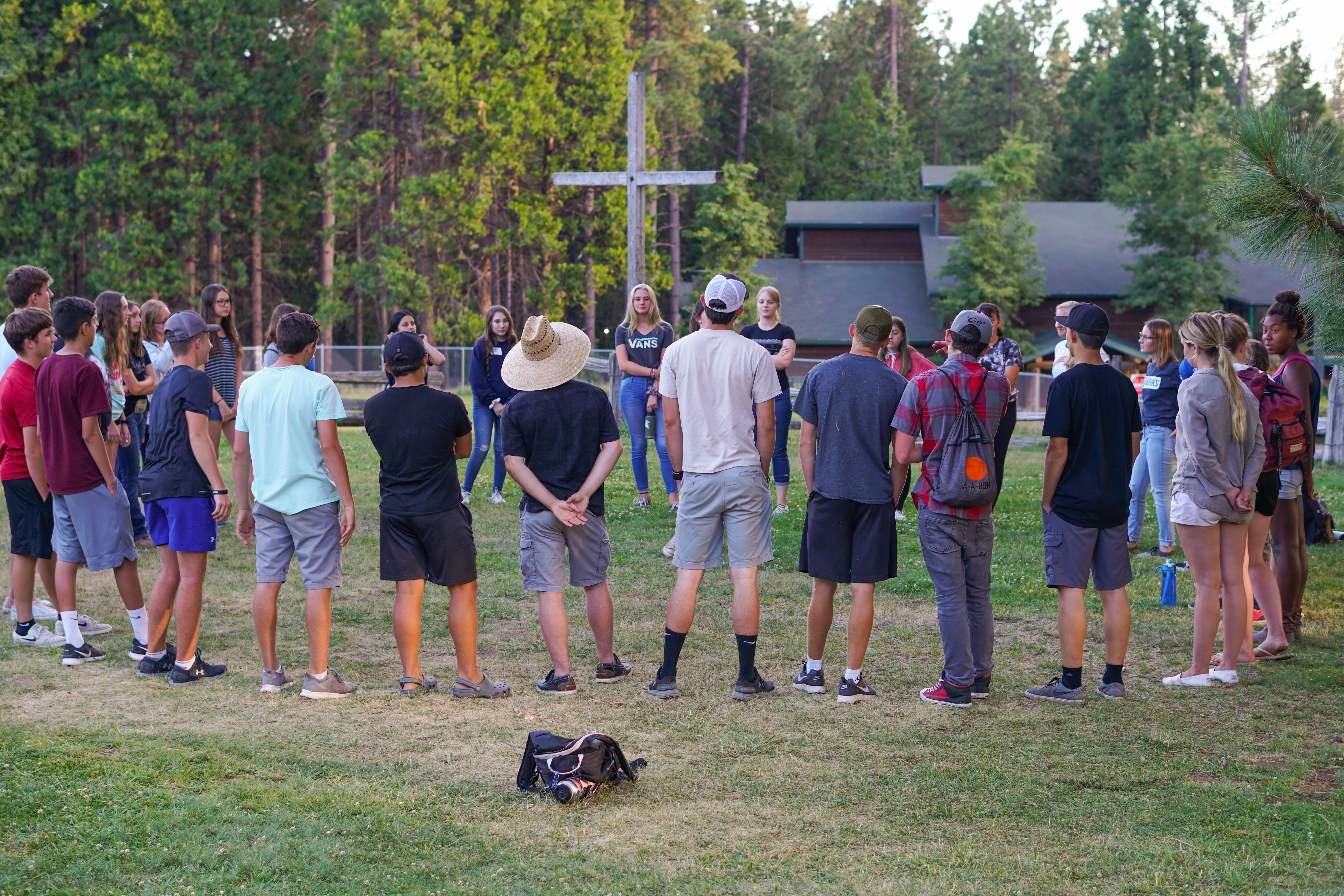 I had not told this woman about our Nehemiah Principle here at Calvin Crest. I had not told her about my times of feeling like a dry and thirsty land where there is no water. But God knew the words I needed to hear. God is building His Kingdom at Calvin Crest. He will not only satisfy our needs, He will continue to make this place like a well-watered garden in a sun scorched land, like a spring whose waters never fail. Theologian NT Wright penned these words: "God builds God's Kingdom. But God ordered his world in such a way that his own work within that world takes place through the human beings who reflect his image. God intends his wise, creative, loving presence and power to be reflected into his world through his human creatures. He has enlisted us to act as his stewards in the project of creation."
He is inviting you and I and all those who love Calvin Crest to join His Kingdom work here. He is inviting each of us to be a rebuilder, to raise up the foundations, to repair broken walls and restore the streets of Calvin Crest.
My husband, Cam, and I are in. We moved across the country because God invited us to help build this part of His Kingdom called Calvin Crest, and we wholeheartedly accepted His invitation. So many of you have been helping to build God's Kingdom here for years, maybe even decades. Whether you are newer to Calvin Crest or you have been around since 1954, you are invited to be "all in" with us.
There are many ways you can help build God's Kingdom here and now beyond summer:
You can join us for our upcoming Work & Worship Weekend: October 11-13 - come for free and work!
If you'd like, you can also bring a small group of friends or family up to Calvin Crest anytime and volunteer. We always have work projects that need to be done and we will need small armies of volunteers to accomplish them all. Email Cam if you would like to schedule a work party.
We have a Men's Camp coming up November 1-3. We are working really hard to build this up, and we need you to come, men! We have a great speaker and worship leader lined up, and we hope that you will come and invite your friends.
We also have a wish list of items - some we desperately need and others we'd love to have to enhance guest experiences at Calvin Crest. If you are interested, you can donate one of those items, or if you know where we might be able to get these items at cost, that would be a huge gift to Calvin Crest.
Of course, you can always give a financial gift designated to one of these items or to the general fund. We have a limited number of Calvin Crest Seqouia bears left from our Spring Campaign for anyone making a gift of $500 or more.
We also need your prayers. We believe that prayer is the true foundation of all we do.
Finally, we need you to help us spread the word and raise awareness about Calvin Crest. If you have a group of friends who are alumni of Calvin Crest, I would love to meet them and share a meal or a cup of coffee. Or Joel and I would love to come to your church and give an update. You can help us build bridges and make new connections.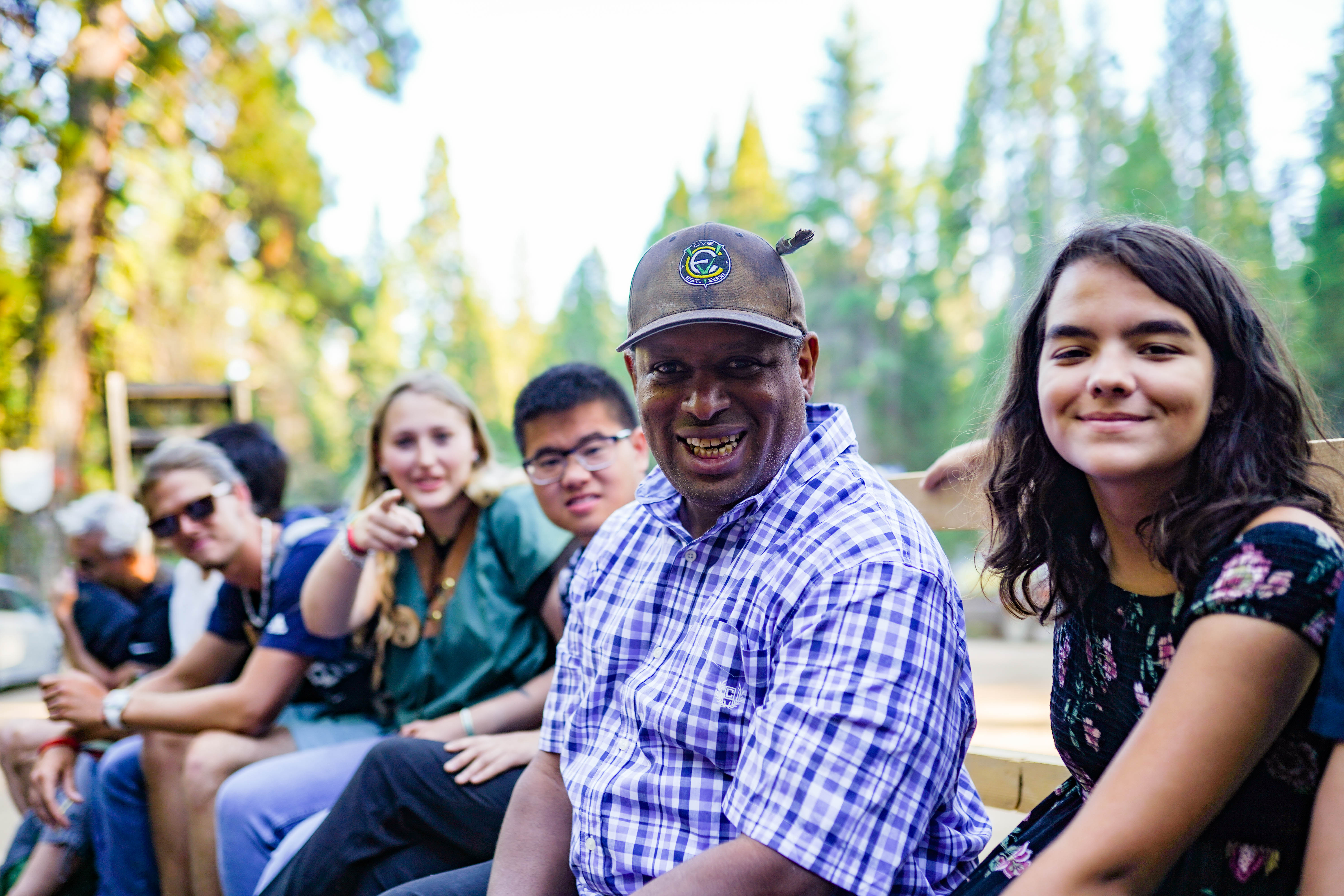 ---
God is still building his Kingdom at Calvin Crest.
As I think about closing with a story from this summer, I realize that choosing just one is nearly impossible.
Do I tell you about the staff members who experienced God's provision of strength when they felt they had none left?
Do I tell you about the mom who told us over the phone that her daughter, whose family has been going through such a hard time this year, returned from camp refreshed and her sparkly delightful self?
Or do I tell you about another student who came home with a clear sense of being called into ministry?
Or do I tell you about the camper who told me that outside of her home and family, Calvin Crest is where she feels safest and most loved in the whole world?
Or do I tell you about the child at family camp whose parents were so concerned about their son being accepted and loved by others and then he performed a simple task at the talent show and received deafening cheers and applause?
Or do I tell you about the Week in the Forest camper who came for the first time and felt such love she said she can't wait to come back next year?
Or do I tell you about the high school camper who didn't quite fit in with everyone else, and on the last night at campfire when everyone else was swaying arm in arm with their friends and she stood alone, a girl from her cabin came all the way from the back and put her arm around her making a bridge between her and the other students?
Or do I tell you about a Sherwood camper whose mother told us after picking up her son that he had made a decision for Christ at Friday night's campfire and talked to his mom about it on their entire drive home?
The Kingdom of God is here. The Kingdom of God is Now. And the Kingdom of God is Forever.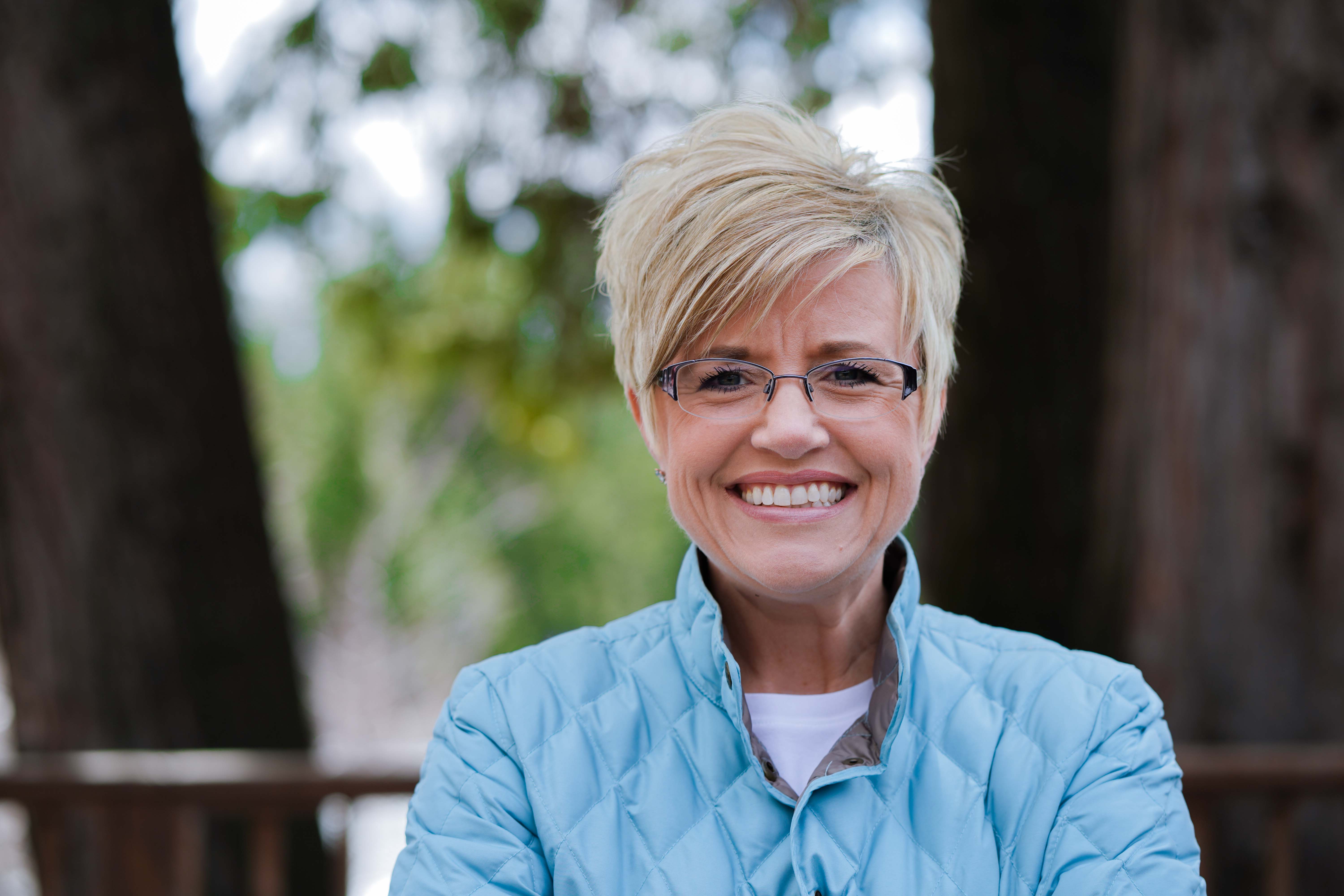 Tiffany Staman
Executive Director