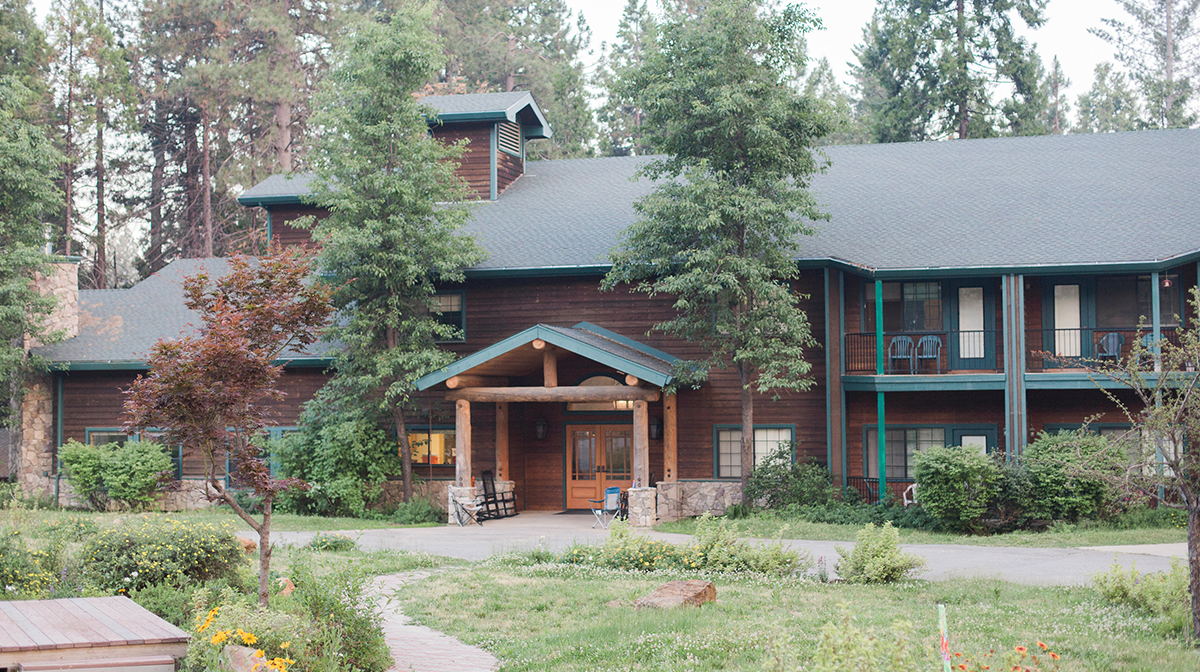 Our staff will be happy to help you customize a retreat that is just right for your group. Calvin Crest has three lodging options year round--our premium Cedar Lodge, charming Mountain View cabins, and rustic Westview cabins. Each lodging area has a corresponding meeting space where your group can gather. We host large and small groups, and most of our spaces are accessible to persons affected by disability. Additional lodging options in the Apple Orchard and Sherwood Forest are available during summer months.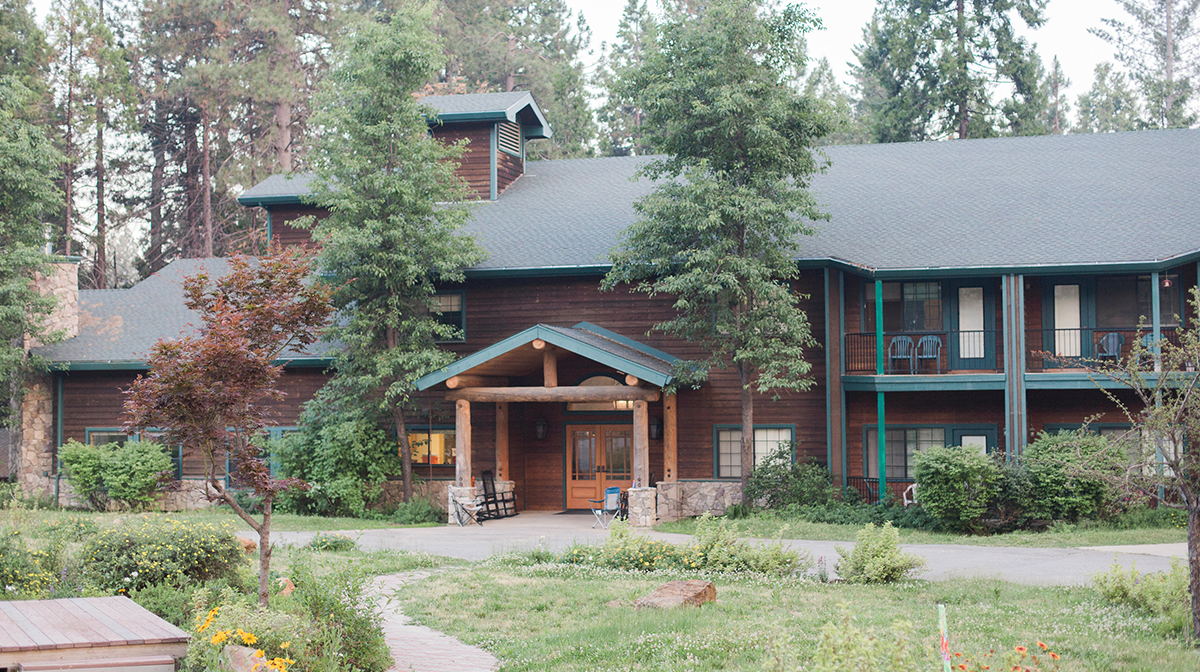 Cedar Lodge has 22 rooms with private baths. Depending on the layout, each room can house between three to five people. Queen, double, twin, and bunk bed combinations are available. Bed & bath linens are provided. Groups with 21-31 participants may book one floor. Groups with 32 or more participants may book the entire Lodge. Capacity: 82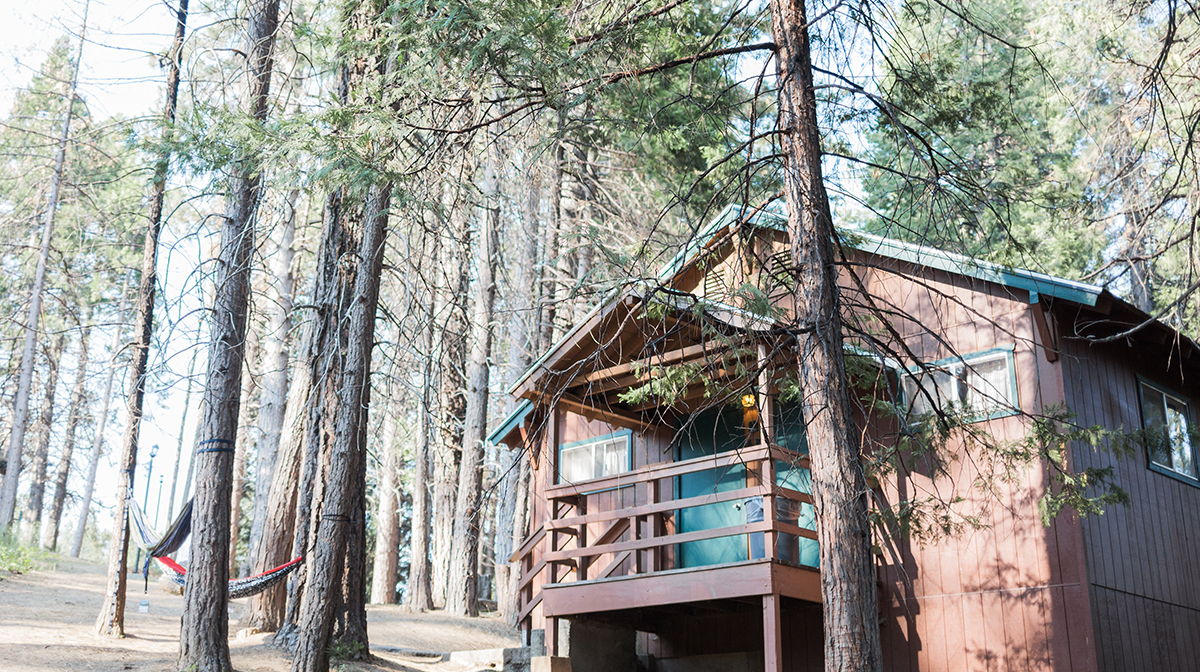 Charming – Mountain View
Our Mountain View area has 10 traditional cabins. These cabins sleep eight campers each, in bunk beds. They can also be divided into two smaller suites for four. Each cabin is carpeted with two private bathrooms (one per suite). Two additional cabins also sleep eight but have open floor plans to provide accessibility for persons affected by disabilities. Mountain View guests provide their own bed & bath linens. Capacity: 96.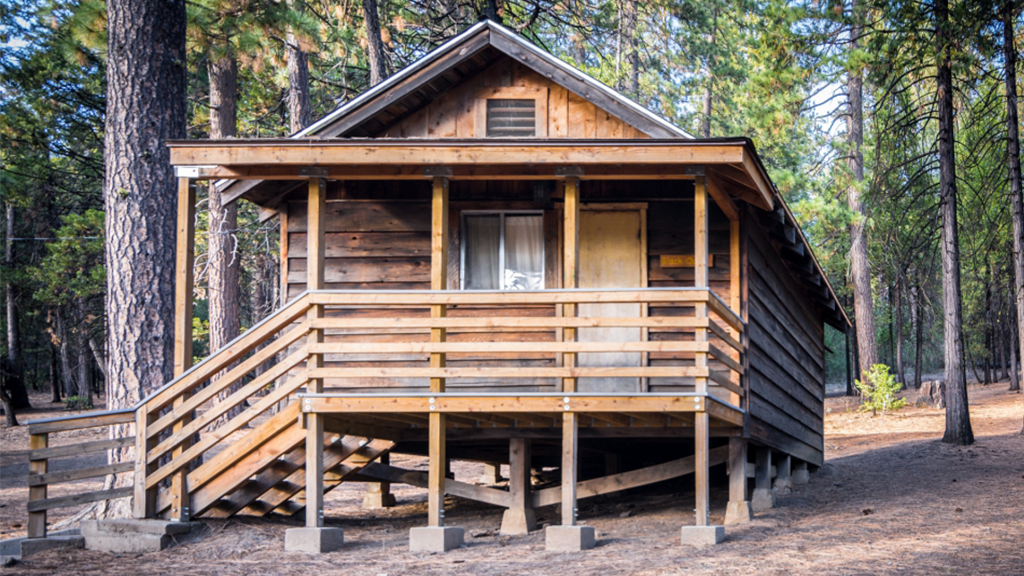 Rustic – Westview
Our Westview cabins provide the traditional camp experience. There are eleven cabins, each with four bunk beds (housing for eight). One cabin has an in-room bathroom. The other cabins share a centrally-located bathroom facility. Guests provide their own bed & bath linens. Capacity: 88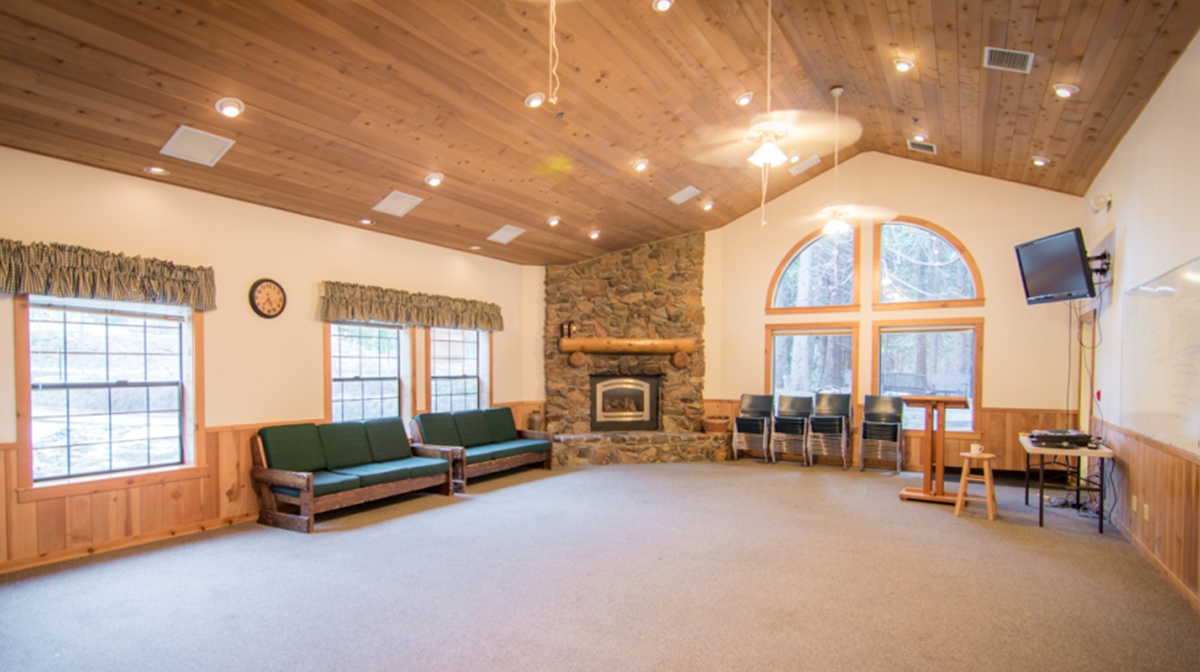 Cedar Lodge Fireside Room
Located on the first floor of Cedar Lodge, the Fireside Room can accommodate up to 70 guests and can be staged according to your specifications. This room features a 75 inch flat screen smart television, a large whiteboard, and a sound system. An accessible restroom is adjacent, as well as a kitchenette equipped with a sink, refrigerator, microwave, and commercial coffee machine. Cedar Lodge Fireside room has central air and heat and a fireplace for chilly evenings.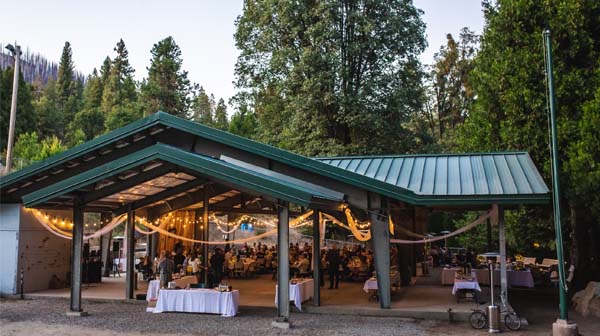 Pavilion
The Pavilion is a versatile outdoor covered space overlooking the lake that can accommodate up to 250 guests. This space has been used for everything from formal banquets to wrestling clinics. Restrooms are located nearby.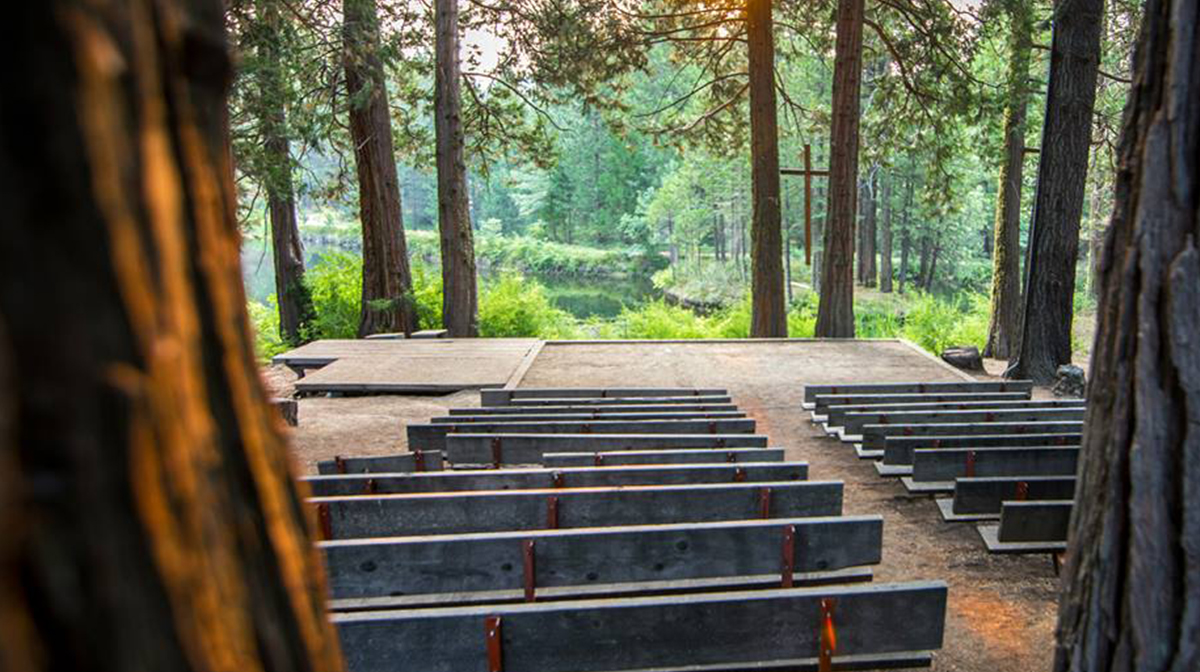 Vespers
Overlooking the lake, Vespers is an outdoor amphitheater with newly built wooden benches that can seat up to 150 guests. The stage is large enough to accommodate music or drama teams and AV equipment is available upon request. Surrounded by tall trees, occasional breezes, and the soothing sounds of nature, Vespers is best described as serene. We invite you to enjoy creation and encounter the Creator in this lovely, peaceful space.