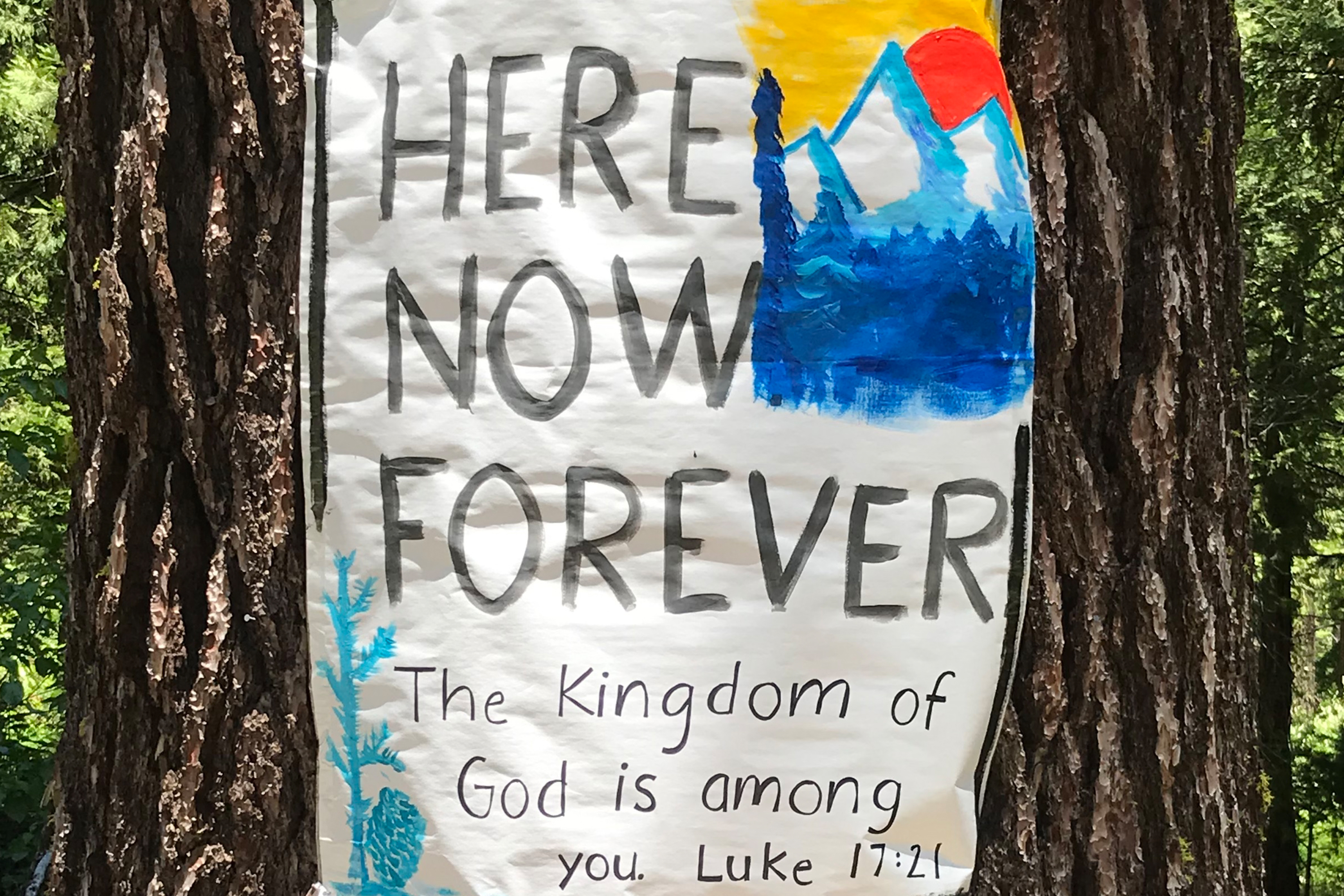 Here. Now. Forever.
---
Five months and one week after arriving at Calvin Crest, I watched as summer staffers began rolling into camp for our 2019 summer season. All day long, there was a buzz in the air amongst the year-round staff. Anticipation. Excitement. Joy. It's here!
Following dinner, we circled up for a time of introductions and activities. Behind the face and name of each summer staffer, I sensed their stories bubbling up, waiting to be told. Some have grown up on these grounds and know them like a second home. Others just wandered onto camp for the first time ever and are trying to get their bearings. The energy was electric, the games crazy, and halfway through the first session, I realized I was already losing my voice. I flashed back to my own days as a camper and a staffer and remember losing my voice. Every. Year.
And then we moved into worship. No words can adequately describe worshipping alongside 50-60 teens and twenty-somethings. The unbridled passion, desire, and commitment, the lack of fear to shout to God and pour out their heart, some with hands outstretched and others on their knees in worship. It is inspiring to say the least.
As we introduced our theme for this summer, I couldn't help but smile. "The Kingdom of God is among you." Here. Now. Forever. This moment is a small taste of the glory of God alive here and now. The Kingdom of Heaven coming to earth. God's presence among us, palpable for anyone with eyes to see and ears to hear.
The week ahead is one of preparation. Our goals are to establish a strong and healthy culture, to heavily invest in spiritual development, to build community, and to teach practical job skills so we are ready to serve every camper who comes through the gates this summer. Please pray for these summer staffers, full of life and energy and hope, that God's strength will sustain them and carry them through the ups and downs of living and serving at camp. We are off to an amazing start, and we are so excited to see how God will continue to show up this summer. The Kingdom of God is here!