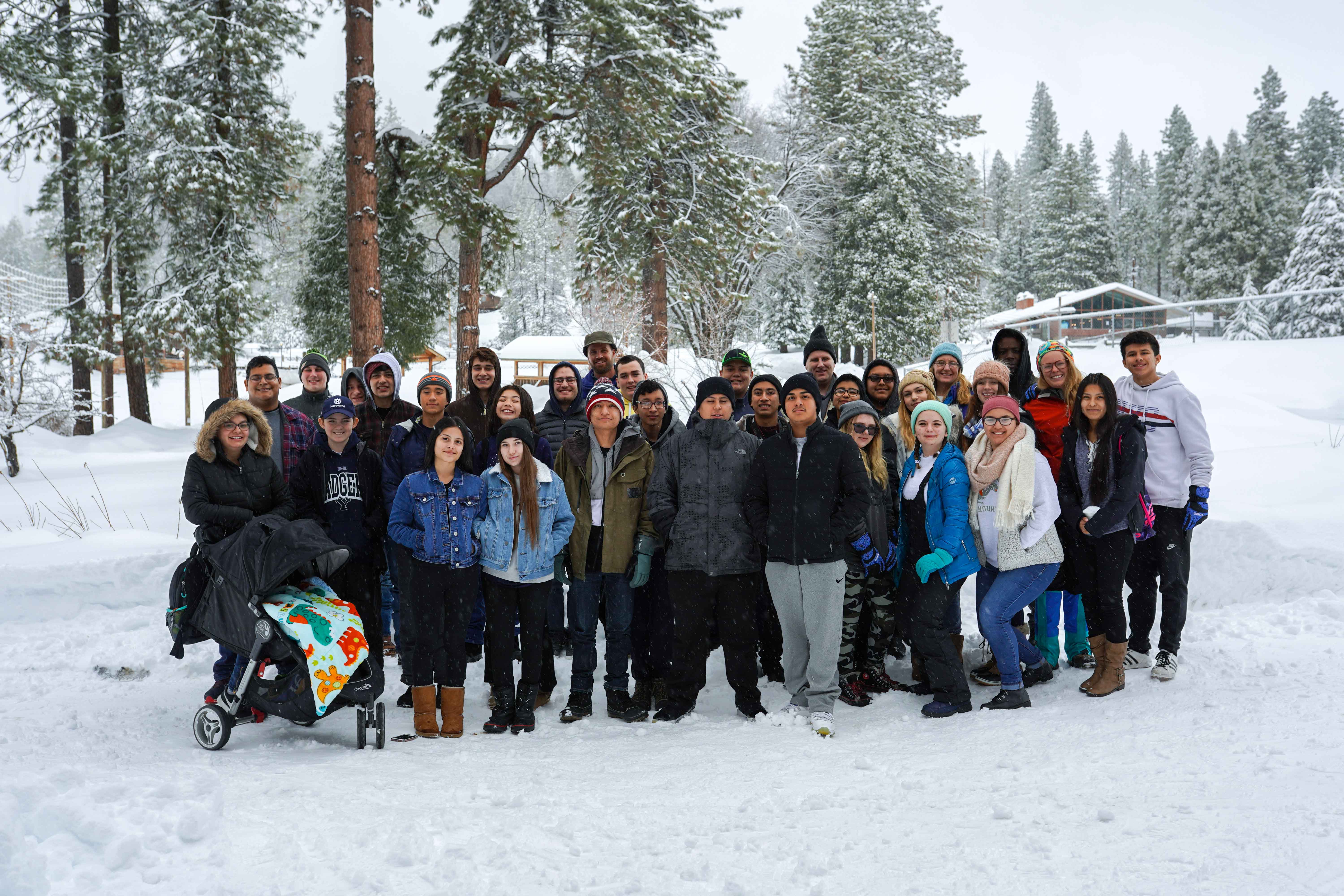 Winter Camp
Middle School and High School Camp Combined - February 7 - 9, 2020
Join other teenagers for a weekend away to worship God, to be challenged in your faith, to build stronger relationships with others, and to have a whole lot of fun! Online registration is now closed. Call our office for questions regarding registration at 559.772.4040.
---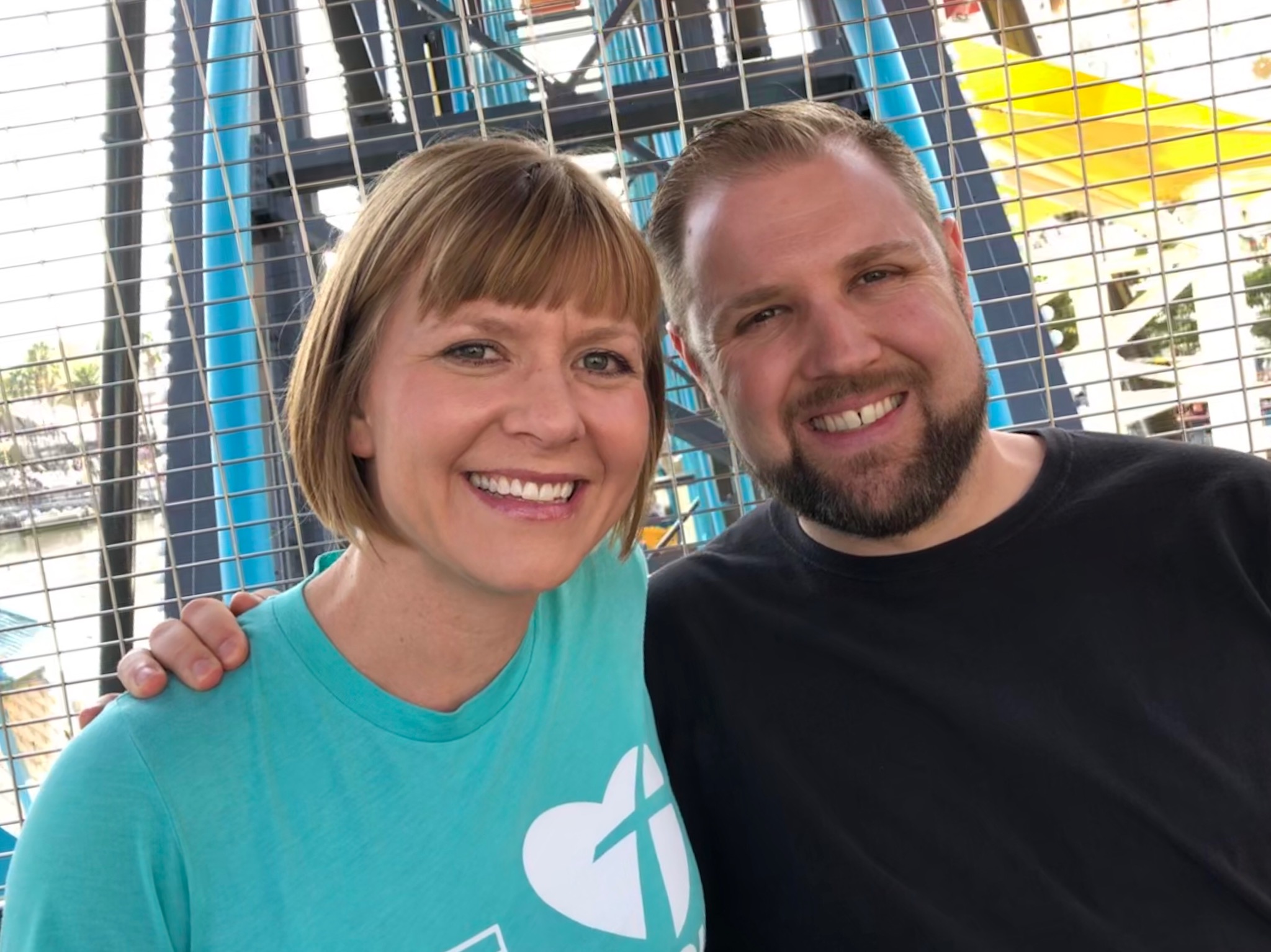 Alek and Jonna Bohigian
Alek and Jonna Bohigian have been married for 6 years and serve as pastors in the Bay Area. They met at Fresno Pacific Biblical Seminary and immediately became friends. They first connected over youth ministry and the joys and pain of ministry. A year and a half later, they were married. A few years later, they moved up to San Jose to answer Jonna's calling as a pastor and discovered Alek's calling as a pastor shortly after. Jonna pastors at St. Timothy's Lutheran in San Jose and Alek pastors at Menlo Church in Saratoga. Alek and Jonna love the church and are excited to share the good news of Jesus with young people. Alek is especially excited to be back at Calvin Crest - he used to work here in 2008 - 2009 and 2011 - 2012.
Arty Contreras
Hi, I'm Arty Contreras. I run an in home childcare service with my wife, and I am the Jr. High Director and part of the worship team at Clovis Christian Church. I have been blessed with a beautiful family: my wife Alyssa, son Elias who is 6 and daughter Elena who is 3. My relationship with Calvin Crest has gone all the way back to 3rd grade when I went to my first summer camp and continued every year until I graduated high school. After high school I moved on to summer staff working in the kitchen, eventually staying the whole year on staff! Calvin Crest had a huge impact on me and where I am in my faith as well as as a musician! This camp is very near and dear to my heart and I am so blessed and honored to be able to worship with the camp!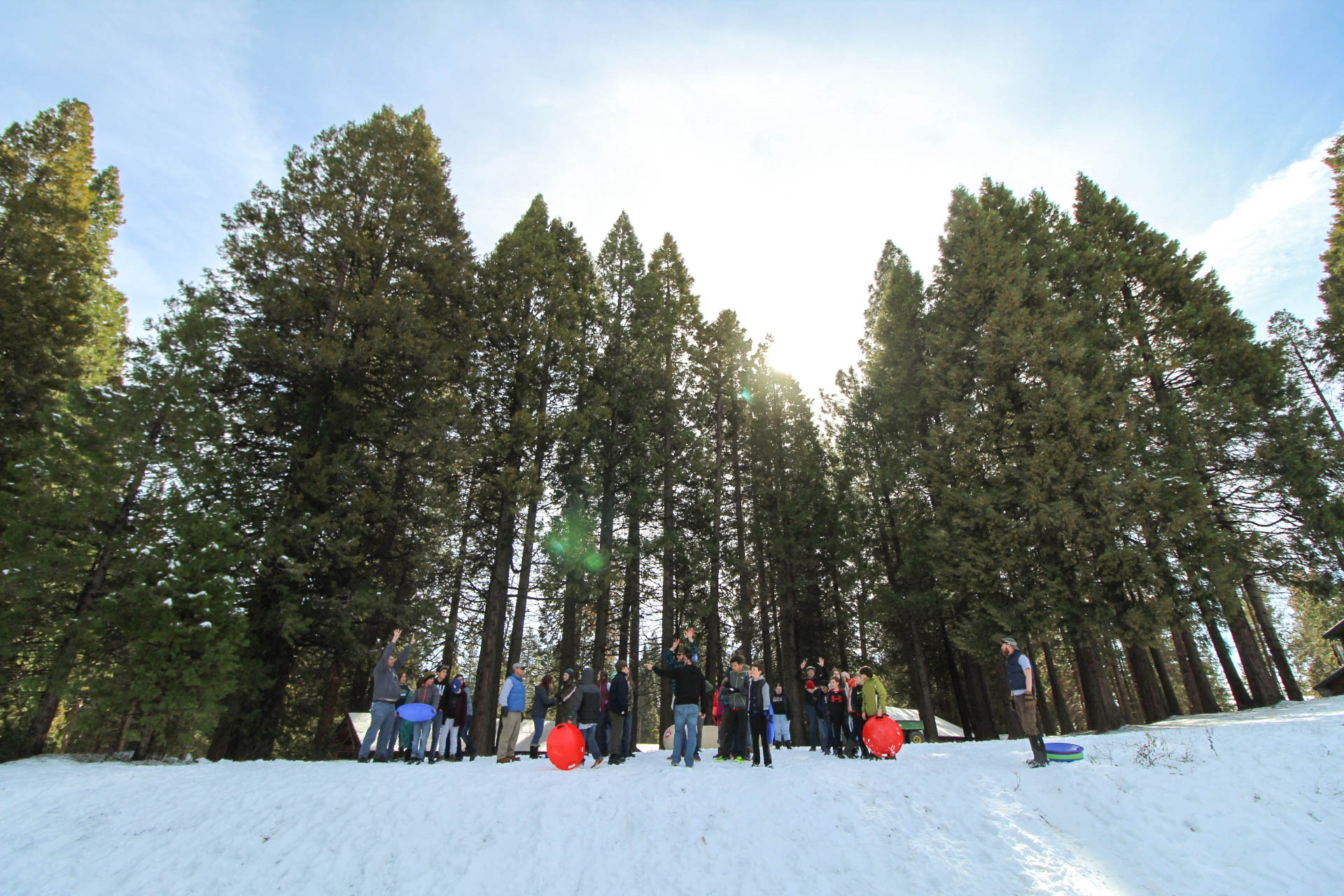 Chance of Snow
You can expect sledding, ice sculptures and snowballs!
No Snow? No Problem!
We've got the Aerial Adventure Course, Zip Line, and sports courts.
A Weekend of Fun
Group games, the legendary broom ball tournament and tons of activities!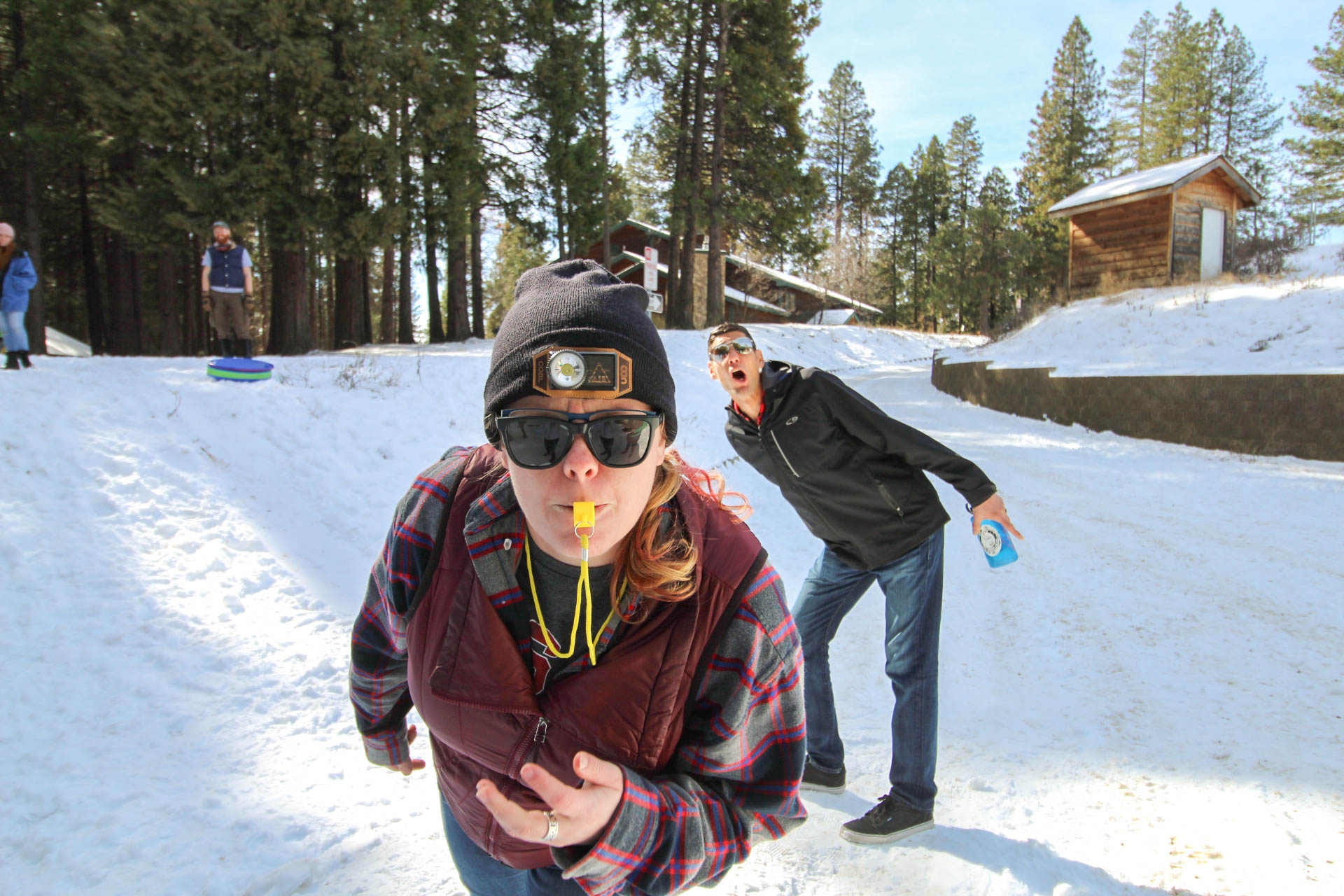 $170 Individual | $140 Church Group* | $60 Cabin Leader

*Church Group rate applies to churches providing same gender Cabin Leader. Rates are per person and include two nights lodging, five meals, and all recreational activities. A $50 per camper non-refundable deposit and $30 per cabin leader non-refundable deposit is required with registration. All non-refundable deposits are applied toward the total tuition due. Final payment becomes due Friday, January 24, 2020. Refunds are not guaranteed for cancellations made within two weeks of event start date.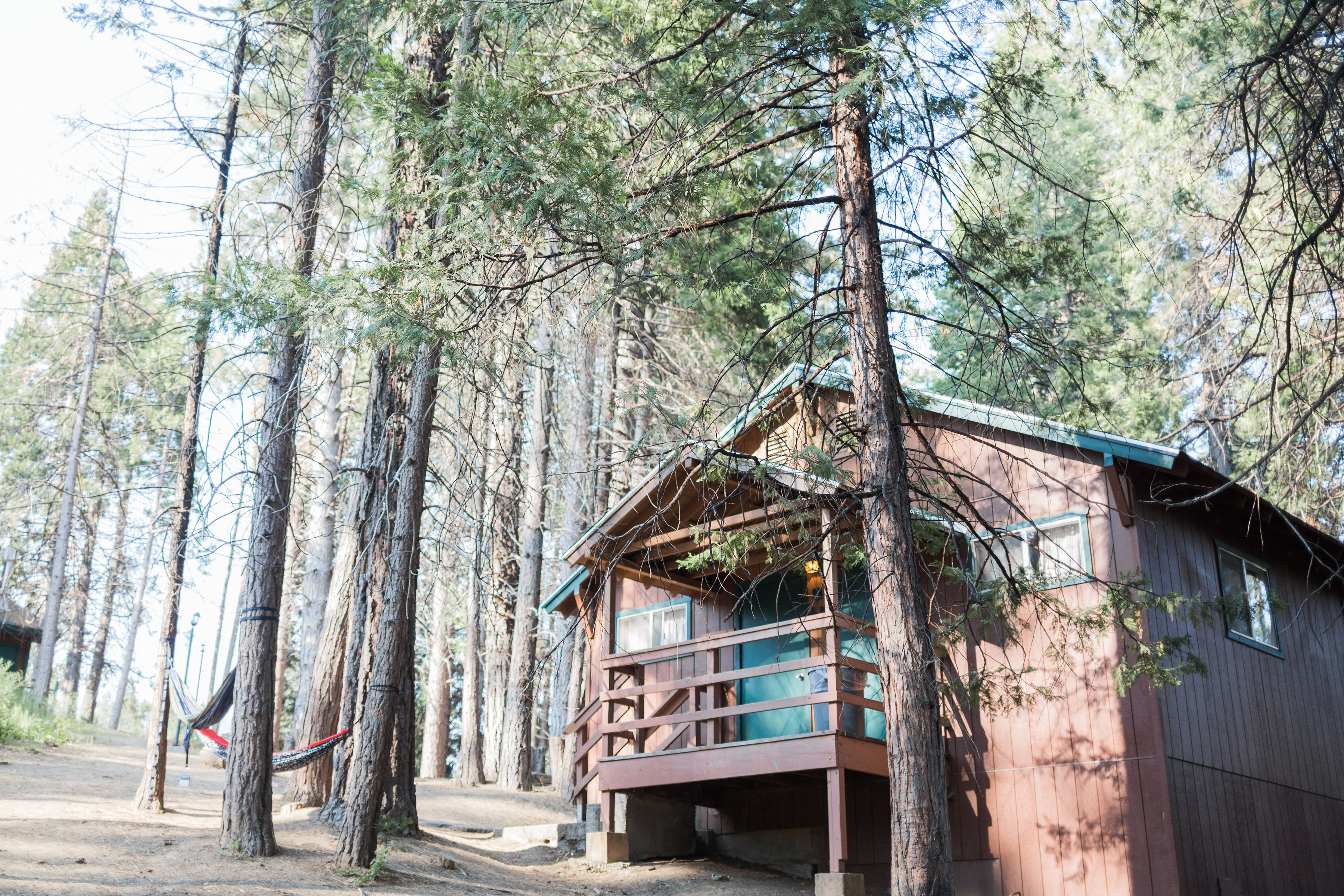 Lodging is in our Mountain View and Westview cabins. There are four bunks per cabin for a total of eight persons per cabin. Campers provide bed and bath linens.