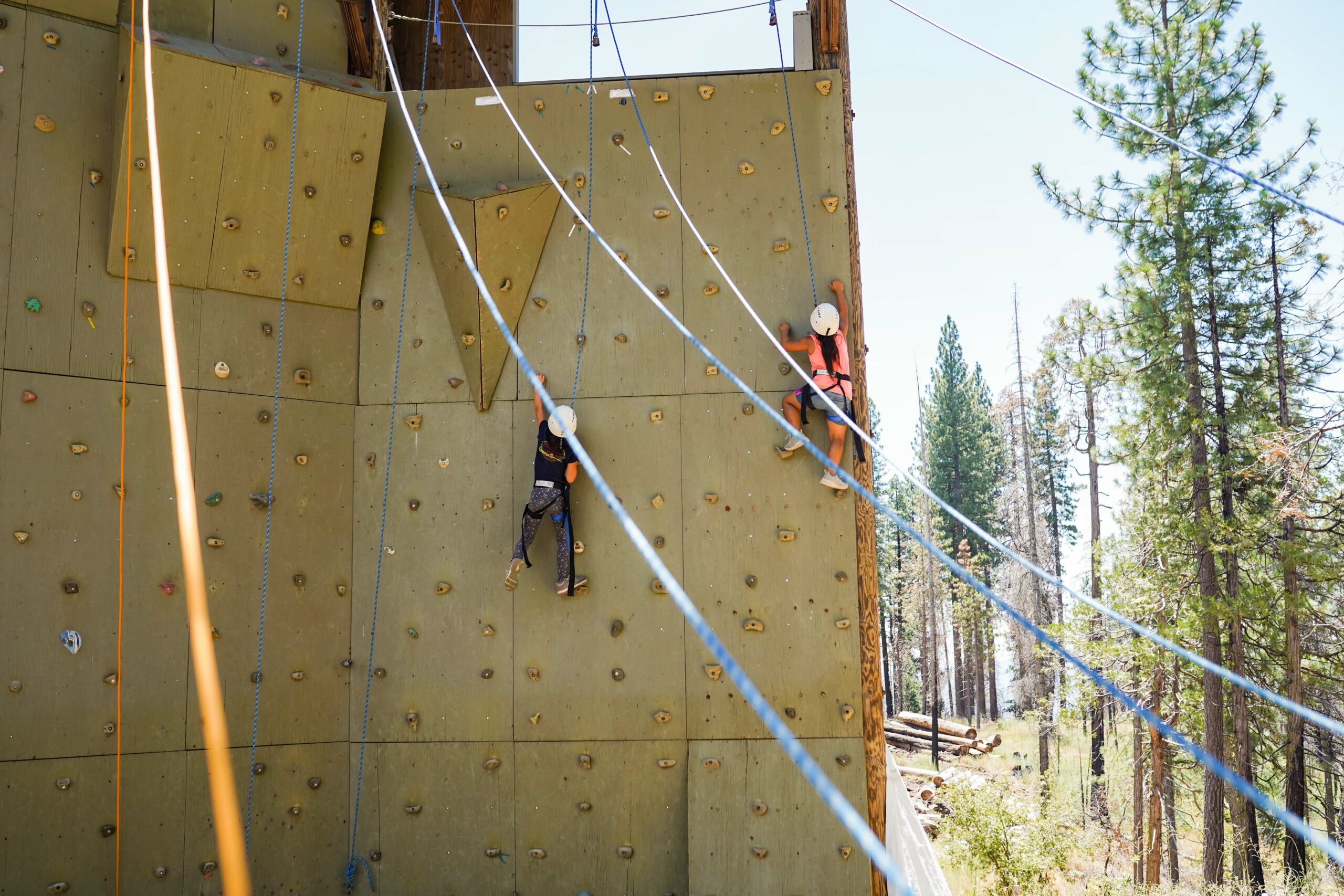 Summer Camp Rates
Realizing that families have different abilities to pay, Calvin Crest is introducing a voluntary Three Tier Pricing program. Individuals who donate to Calvin Crest's Campership fund make this program possible.
You may choose the tier that is most suitable for your family. It is an honor system; you tell us what is affordable for your family. All campers receive the same exact Calvin Crest experience no matter what they pay. For those families that cannot afford Tier 1, additional financial assistance is available through camperships to ensure that all children have the wonderful opportunity to attend camp. In addition, some families use this system to give themselves a multi-child or multi-week discount.

Again this program is voluntary and in no way influences the experience children receive, yet it offers the opportunity for families to take an active role in supporting the true cost of their child's camp experience.
Tier I is our historically subsidized rate and does not reflect the true cost of operating summer camp programs.
Tier II is our partially subsidized fee for those who can pay a little more but still cannot afford the actual cost of camp.
Tier III more closely accounts for the true costs of camp including wear and tear of building and grounds.
Another option families sometimes prefer is to pay the Tier I or Tier II pricing rate and then make a tax-deductible donation to Calvin Crest to help come closer to the true cost of camp. If you want to make a donation to Calvin Crest, you may do so here.
It is our goal to provide high quality programming with trained, loving staff in order to build relationships and to share the amazing love of Jesus Christ. All campers, regardless of income, will have fun through safe, exciting, and Christ-centered programs in the beauty of God's creation. Click on each program camp to see the three-tier pricing for each camp.
Family Camp Rates
To calculate your total for Family Camp, choose your housing and then add the food and program fee for each person in your family based on age.
Sherwood
$160
Food & Program Fees
Ages 0-3 = free
Ages 4-12 = $225
Ages 13-17 = $275
Ages 18+ = $325
Available for Family Camp 2 Only
Westview
$325
Food & Program Fees
Ages 0-3 = free
Ages 4-12 = $225
Ages 13-17 = $275
Ages 18+ = $325
Mtn View
$500
Food & Program Fees
Ages 0-3 = free
Ages 4-12 = $225
Ages 13-17 = $275
Ages 18+ = $325
Cedar Lodge
$675
Food & Program Fees
Ages 0-3 = free
Ages 4-12 = $225
Ages 13-17 = $275
Ages 18+ = $325
Camperships
We don't want the lack the resources to keep anyone away from camp. Thanks to generous donors at Calvin Crest, partial scholarships, called "camperships," are available to those who would not otherwise be able to attend. Fill out our online campership application today.