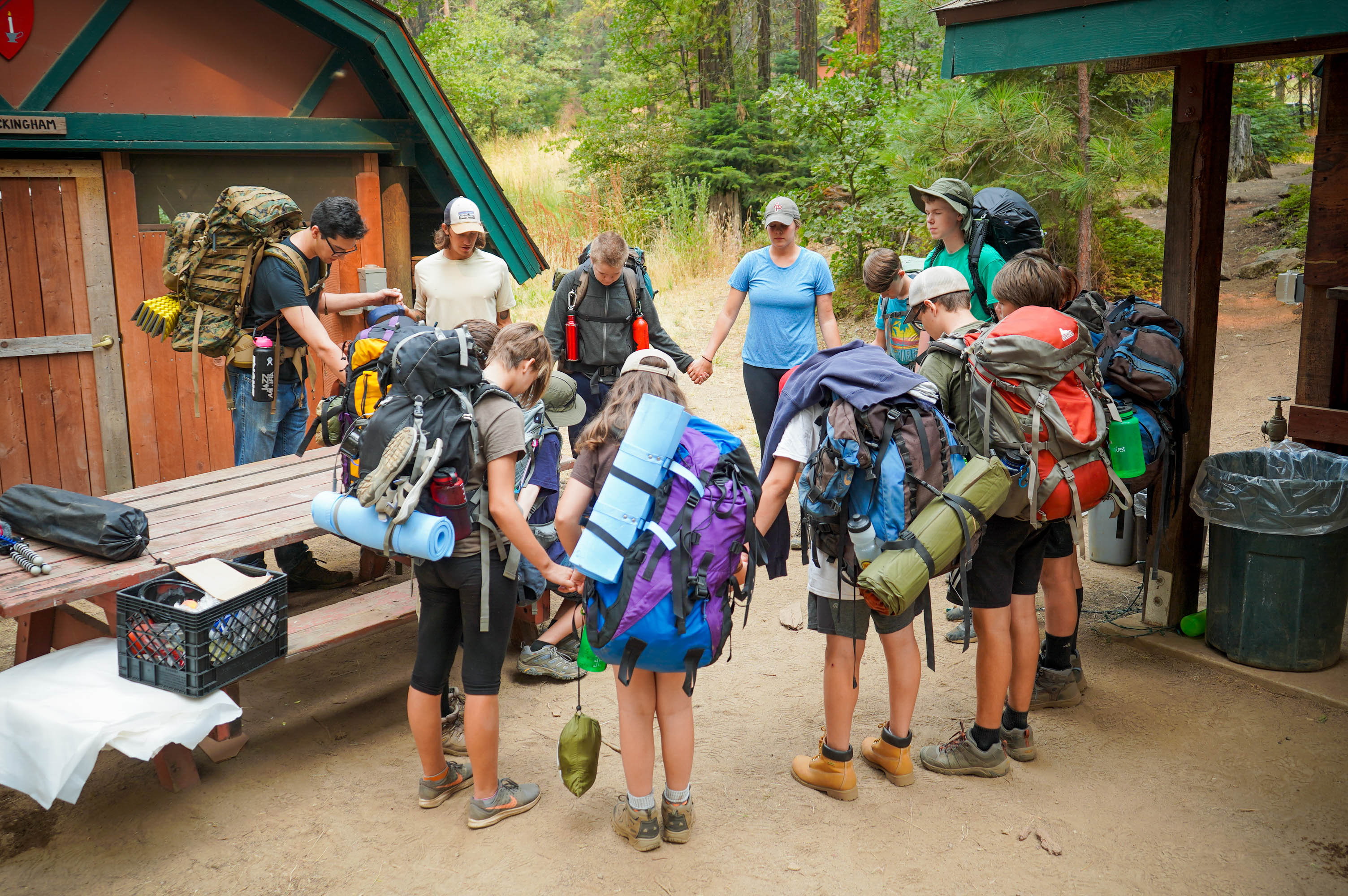 Middle School and High School Outdoor Adventure: July 19 - 24, 2020
Middle Schoolers and High Schoolers are invited to encounter God, self, others, and creation. Outdoor Adventure is a highly active week that includes on- and off-site backpacking, camping, and backcountry skill building. Outdoor Adventure is designed for campers who want to learn and grow through total immersion in nature. A small team of leads will direct the program. Space is limited; campers may attend individually or with a church group. Sleeping arrangements–whether in a cabin, tent, or under the stars–will be gender-specific with adult supervision.
---
Summer 2020 Notice
It saddens us to share with you that in light of the Covid-19 pandemic, the leadership team and Board of Trustees have made the very difficult decision to suspend summer camp programs in 2020. We know this is such a disappointment to so many of our families, to our campers, and to our staff who look forward to coming here every year and who call this place home. Walking through camp these days in the midst of the quietness and stillness, it makes us so sad to think that this sacred space is going to sit empty for the course of the summer and be devoid of the life, energy, joy, and transformation that typically characterizes camp. We're grateful we serve a God who is good, and who is going to use all this somehow to his glory, and we rest in knowing we can trust Him as our refuge and fortress. We can't wait until we can see you all again at Calvin Crest!
---