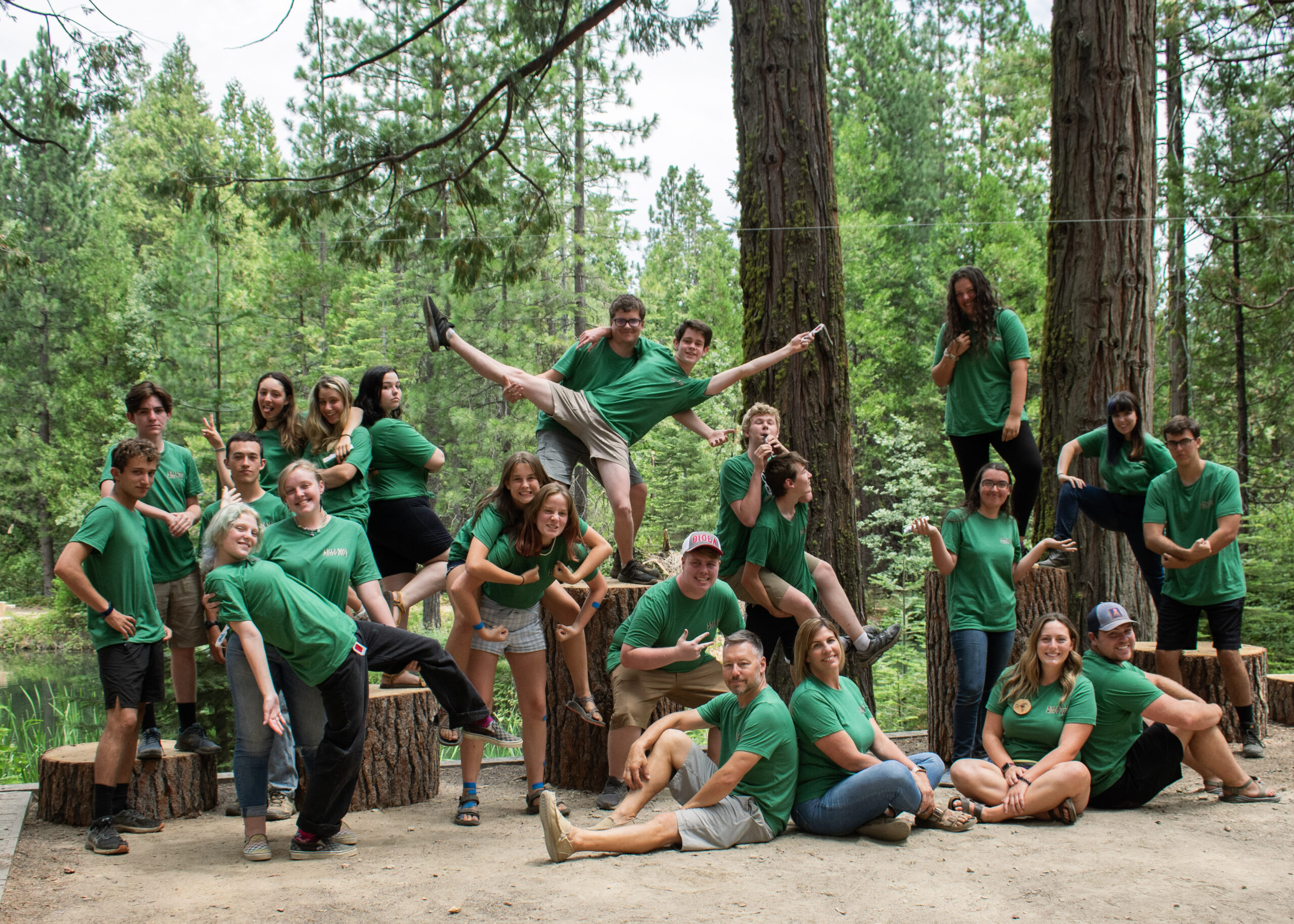 ---
AIM (Assistants In Mission)
July 2-14, 2023
Application Process
AIM (Assistants In Mission) is designed for students entering 10th grade through college freshmen who are committed followers of Jesus Christ and are ready to express their faith through service. AIM is a two-week intensive discipleship course focusing on in-depth study of what it means to be Apprentices of Jesus, intentional worship, a work project, special outings, and friendship. In additional to camps projects, AIMers will serve children during Family Camp and Sherwood Forest.
Camperships are available
.
---
AIM will be led this year by Drew Rubado, who has led AIM in the past and is excited to lead it again this year!
Drew started at Calvin Crest in the summer of 2021. After years of wildland firefighting and working in education, Drew moved to Calvin Crest with his wife, Grace, to be a part of the Outdoor Education program. You will most likely see him around camp hiking, playing disc golf, playing music, or singing.
---
The AIM program has an application process that includes registration, program application, interview, personal reference, and adult sponsor. Sponsors are adults who commit to continue the discipleship process after AIM is completed throughout the school year. A sponsor can be your pastor, youth director, an elder from your church, or a close mentor who will agree to encourage and challenge spiritual growth.
---
Three Tier Pricing:
Tier I: $505
Tier II: $585
Tier III: $660
What is Three Tier Pricing?
Click here
to read more.
---
Sending Mail to Your AIMer:
All mail to student should be addressed as follows:
Student Name
c/o Calvin Crest Conferences
45800 Calvin Crest Road
Oakhurst, CA. 93644
Please include your return address on every piece of mail, including post cards, so that the mail will be returned to sender if it does not arrive in time to be delivered to your student.
All care packages should be scheduled to arrive no later than the day before your student leaves camp.
For timely delivery, we recommend sending care packages through UPS and FedEx.
Please note that because we are located in an isolated area, most delivery companies do not guarantee overnight or second-day service even if you pay for it.
Please do not send any mail or packages that require a signature.
You may bring up letters and packages for your student and turn them in during check-in to be delivered through inter-camp mail.