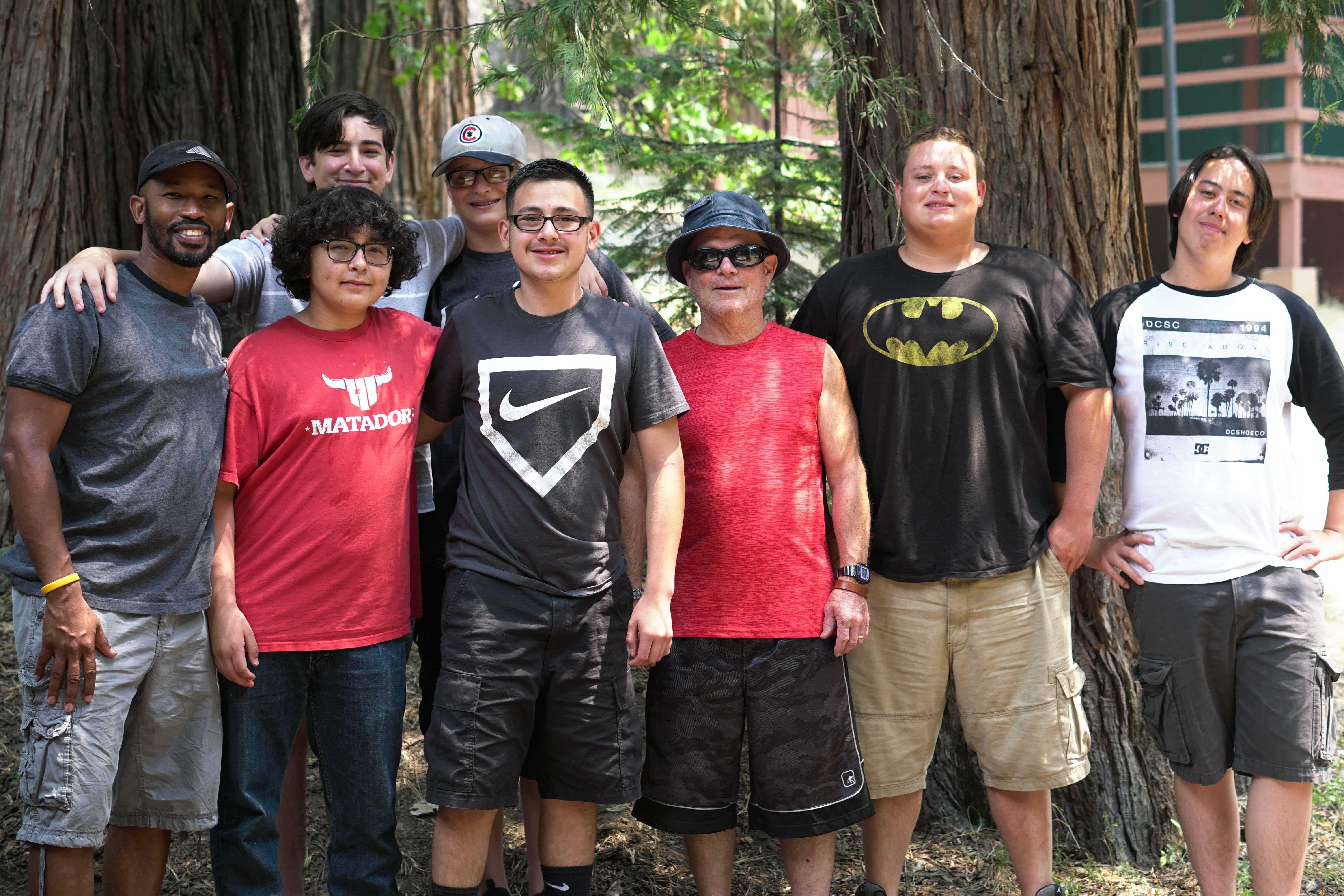 Mark your calendar for Summer 2021! We can't wait to see you!
What To Expect
Calvin Crest is located approximately one hour north of Fresno in the heart of the Sierra National Forest. We are at an approximate elevation of 5000 feet. A loving staff will be waiting to greet you, learn your name, and get to know you at camp.
There are various housing areas, some with their own bathrooms and others with a shared bathhouse, but all bathrooms have private restrooms and showers. Each cabin is equipped with bunk beds and mattresses. We have a large indoor dining hall as well as outdoor eating areas. A swimming pool, lake, aerial adventure course, rock wall, zip-line and much, much more await you at camp.

Oakhurst is equipped with 24 hour a day medical services. In the event your child becomes ill or injured and needs medical attention, we will make every effort to contact you as soon as possible. Please note that the camper's family insurance plan is the primary source of coverage for an accident occurring while they attend Calvin Crest.
If there is an emergency at home and you need to visit or call your child, please notify Calvin Crest, at 559.772.4040. We will do what we can to make the necessary arrangements to meet the needs of the situation.
---
What To Pack
The weather at Calvin Crest is often unpredictable, and nights and mornings are sometimes chilly. There is also occasional rain. Therefore, if possible, it is important that your child have sufficient warm clothing and good shoes.View the current weather readings here. View the packing lists for our summer programs below:
Camp Store Information
Gift items, t-shirts, sweatshirts, souvenirs, snacks, and beverages may be purchased in the Camp Store. For Sherwood Forest, Jr. High Camp, and High School camp, all money is collected upon arrival and is placed on account in the store. Money that is not spent at the end of the week will be returned to the student. Please send your student with cash in an envelope or zip lock bag marked with the student's name and amount. Checks will not be accepted. Thank you for understanding!
---
Sending Mail/Care Packages to Your Students
All mail to student should be addressed as follows:
Student Name (i.e. Abby Smith, Oak Creek)
c/o Calvin Crest Conferences
45800 Calvin Crest Road
Oakhurst, CA. 93644
Please include your return address on every piece of mail, including post cards, so that the mail will be returned to sender if it does not arrive in time to be delivered to your student.
All care packages should be scheduled to arrive no later than the day before your student leaves camp.
For timely delivery, we recommend sending care packages through UPS and FedEx.
Please note that because we are located in an isolated area, most delivery companies do not guarantee overnight or second-day service even if you pay for it.
Please do not send any mail or packages that require a signature.
You may bring up letters and packages for your student and turn them in during check-in to be delivered through inter-camp mail.