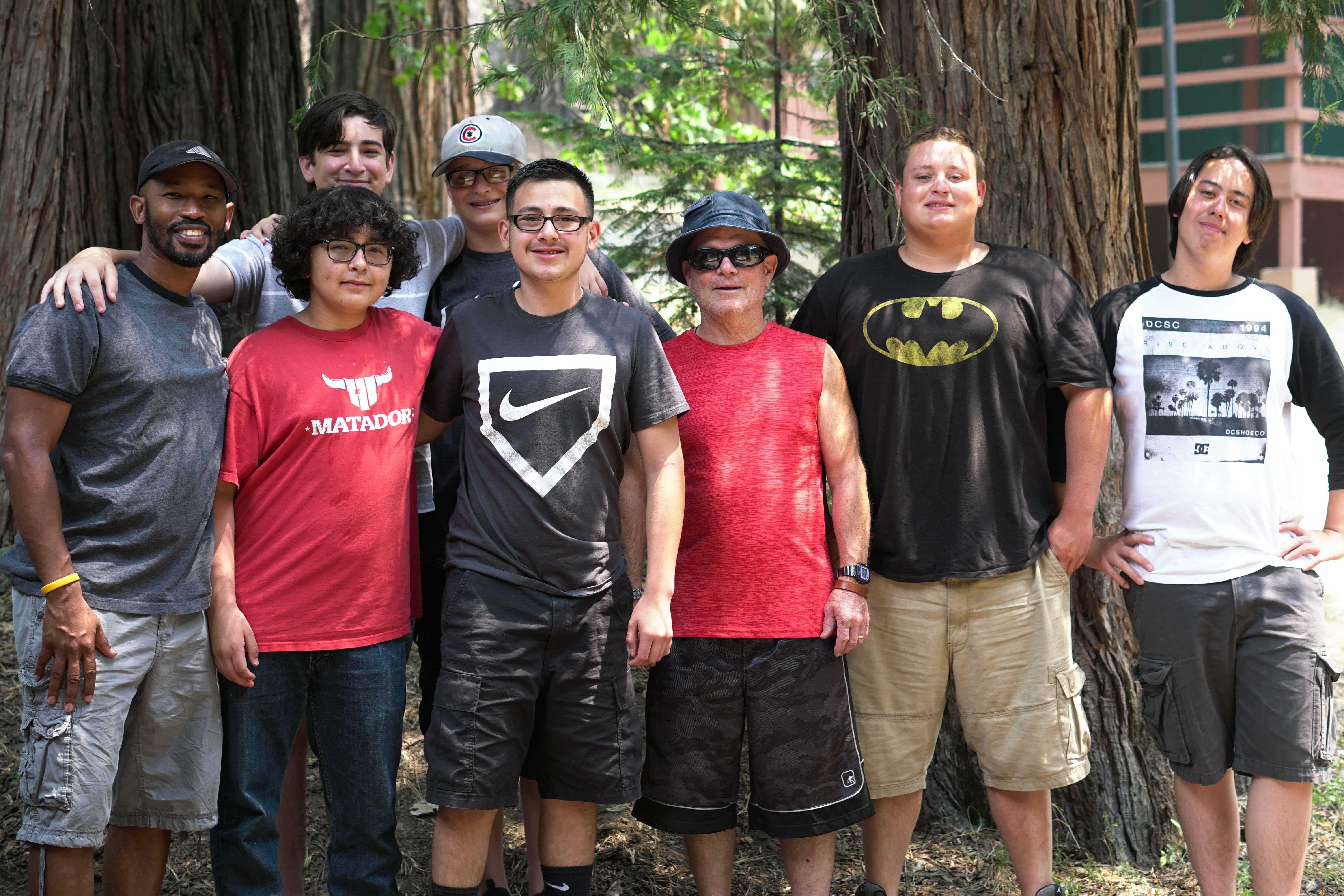 Register for camp!
Spend your summer with us! Calvin Crest is located in the heart of the Sierras an hour outside the south gate of Yosemite, and the nearest city is Oakhurst. Since 1954 we have partnered with churches and families to create experiences where young and old encounter Christ in a loving community. Some of our activities include the aerial adventure course, the zipline, paddleboats on our lake, and mountain biking. Beginning in 2020, our youth camps will run from Sunday to Friday. The Assistants In Missions (AIM) program will run July 5 - 17 and Week in the Forest will start on Monday and conclude on Saturday. Register today!
---
Register Online Today!
---
Reg Form (PDF)
---
June 12 - 19
Staff Orientation
---
June 22 - 27
Week in the Forest (Monday - Saturday)
---
June 28 - July 3
Family Camp (Sunday - Friday)
---
July 5 - 10
Middle School Camp (Sunday - Friday)

AIM (Assistants in Mission) - Week 1

Sherwood Forest (Sunday - Friday)
---
July 12 - 17
Middle School Camp (Sunday - Friday)

AIM (Assistants in Mission) - Week 2

Sherwood Forest (Sunday - Friday)
---
July 19 - 24
High School Camp (Sunday - Friday)

Day Camp (Monday - Friday, 20-24)

Outdoor Adventure (Sunday - Friday)
What To Expect
Calvin Crest is located approximately one hour north of Fresno and Madera (20 minutes north of Oakhurst), east of Highway 41 at an elevation of 5,000 feet. There are housing, dining and recreational facilities on site. Each cabin is equipped with bunk beds and mattresses. Bathrooms have private restroom and shower stalls and multiple sinks.
Oakhurst is equipped with 12-hour/day medical services. In the event your child becomes ill, or is injured and needs medical attention we will make every effort to contact you as soon as possible. Please note that the camper's family insurance plan is the primary source of coverage for an accident occurring while they attend Calvin Crest.
If there is an emergency at home and you need to visit or call your child, please notify Calvin Crest, at 559.772.4040. We will do what we can to make the necessary arrangements to meet the needs of the situation.
---
What To Pack
The weather at Calvin Crest is often unpredictable, and nights and mornings are sometimes chilly. There is also occasional rain. Therefore, if possible, it is important that your child have sufficient warm clothing and good shoes.View the current weather readings here. View the packing lists for our summer programs below:
Camp Store Information
Gift items, t-shirts, sweatshirts, souvenirs, snacks, and beverages may be purchased in the Camp Store. For Sherwood Forest, Jr. High Camp, and High School camp all money is collected upon arrival and is placed on account in the store. Money that is not spent at the end of the week will be returned to the student. Please send your student with cash in an envelope or zip lock bag marked with the student's name and amount. Checks will not be accepted. Thank you for understanding.
---
Sending Mail/Care Packages to Your Students
All mail to student should be addressed as follows:
Student Name (i.e. Abby Smith, Oak Creek)
c/o Calvin Crest Conferences
45800 Calvin Crest Road
Oakhurst, CA. 93644
Please include your return address on every piece of mail, including post cards, so that the mail will be returned to sender if it does not arrive in time to be delivered to your student.
All care packages should be scheduled to arrive no later than the day before your student leaves camp.
For timely delivery we recommend sending care packages through UPS and FedEx.
Please note that because we are located in an isolated area most delivery companies do not guarantee overnight or second-day service even if you pay for it.
Please do not send any mail or packages that require a signature.
You can bring up letters and packages for your student and turn them in during Check-In.
They will be delivered through inter-camp mail.
---