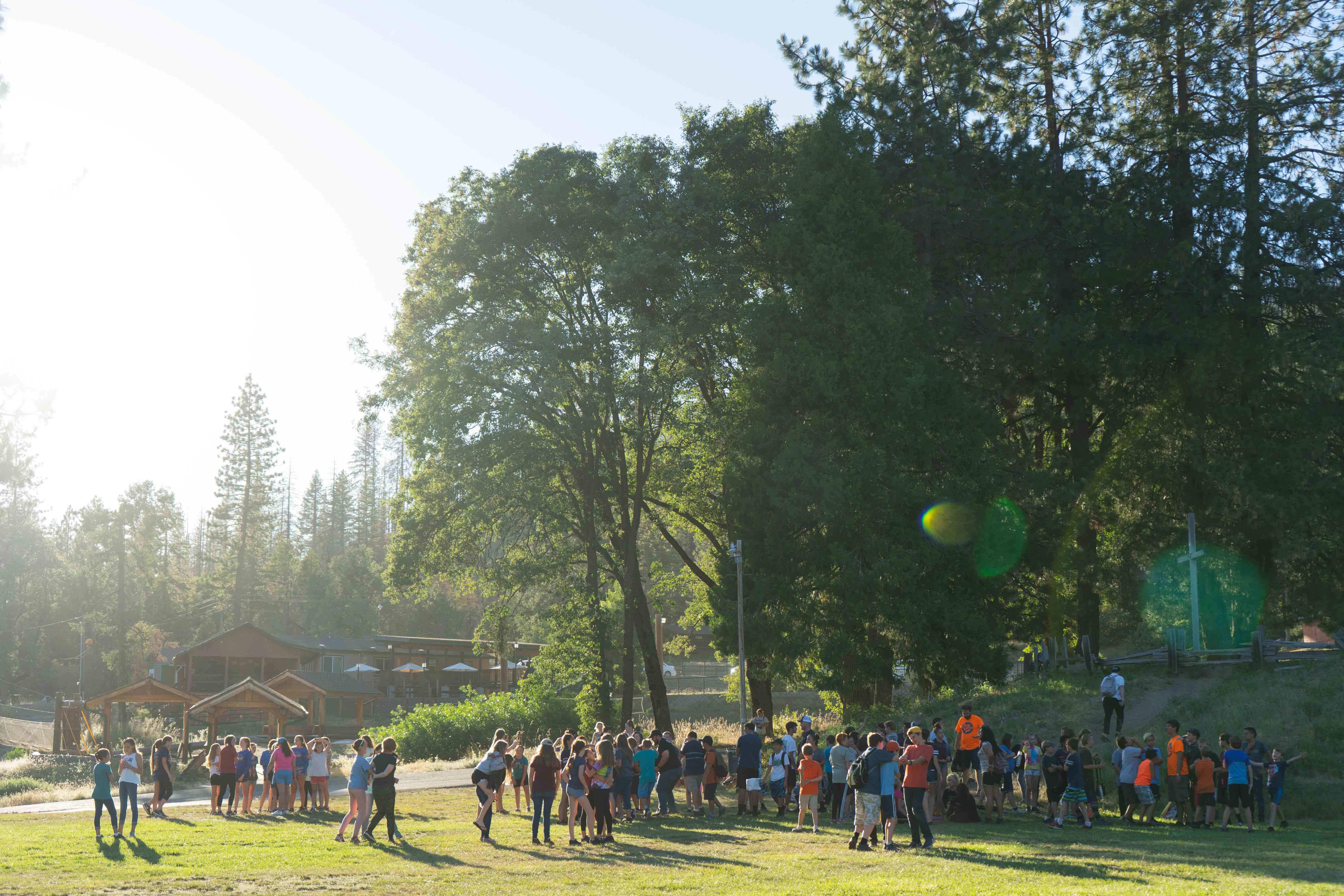 Know Joy.
Tiffany Staman
Executive Director
---
Tiffany was born and raised in Northern Illinois, the youngest of five children. Her spiritual journey began at a very young age, when her mother prayed with her to accept Jesus Christ into her life. At sixteen, she rededicated her life to Christ and felt God undeniably calling her to use her one and only life to serve the Kingdom of God. She earned a bachelor's degree in Youth Ministry from Judson University (Elgin, IL), and spent the next sixteen years in pastoral ministry as a youth pastor, worship & arts pastor, spiritual formation assistant, and lead pastor of a church plant.
Born from her passion to help people grow, she founded Breathing Space in 2006 with the mission to provide the space and tools for people to listen and respond to God through spiritual retreats and conferences. In 2008, she received a master's degree in Global Leadership from Fuller Seminary (Pasadena, CA), after which, Tiffany began working in the nonprofit sector, where she began learning the critical skills of fund development and non-profit leadership. After several years in organizations that serve the homeless, she served as the Executive Director of The Pregnancy Care Center of Rockford. In 2018, she achieved the national certification as a Fund-Raising Executive (CFRE) and was named as one of Rockford, Illinois' "Twenty People You Should Know." She answered the call to be the Executive Director of Calvin Crest at the end of 2018 and started here in January of 2019. She is honored to serve with the amazing staff team to follow God's leading into a bright future. She is currently working on her doctorate of ministry in Spiritual Formation from Azusa Pacific University and loves applying what she is learning to the ministry context at Calvin Crest.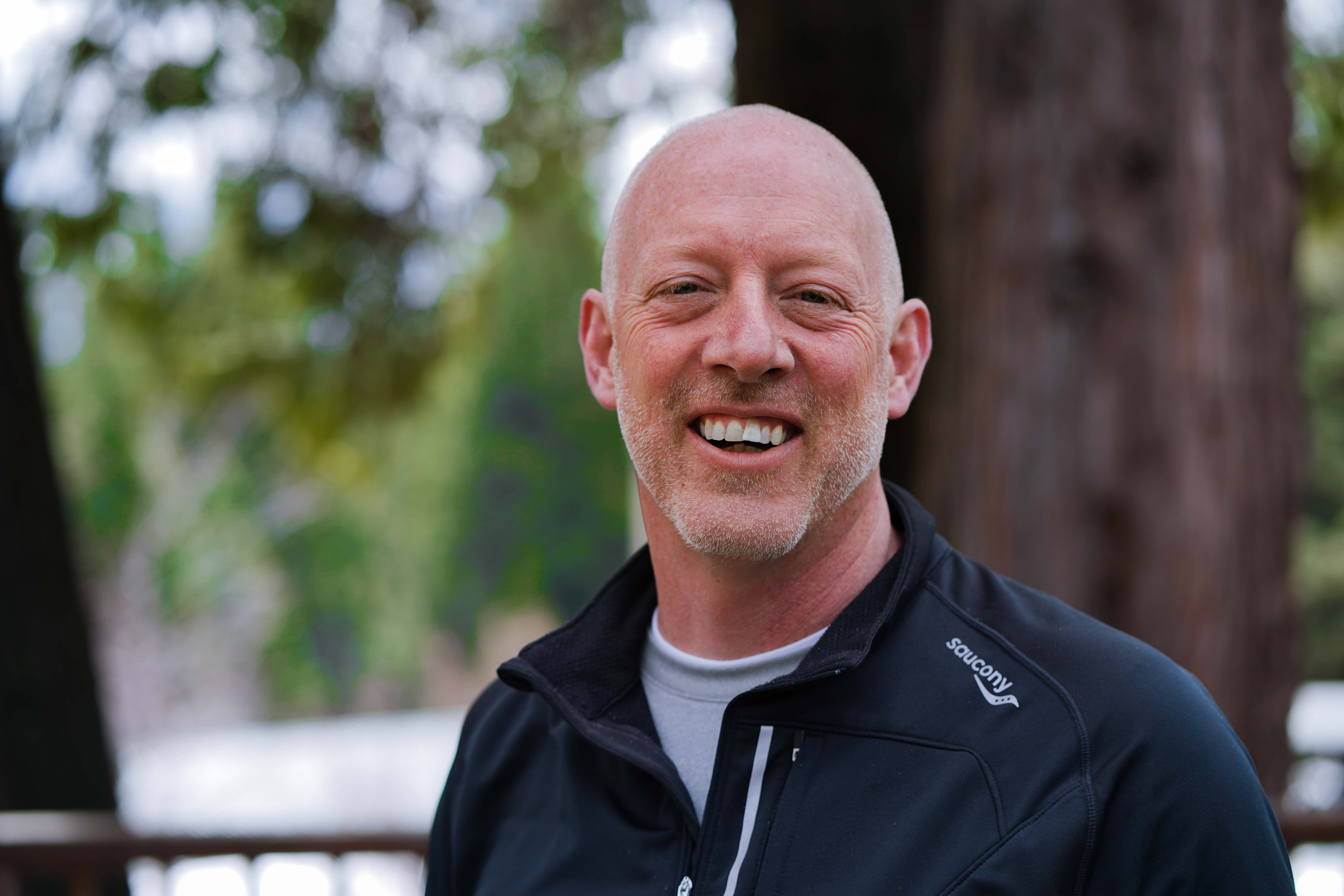 Cam Staman
Director of Buildings and Grounds
Cam began working at Calvin Crest in March of 2019. Before he and his wife, Tiffany, moved to California, Cam spent twenty years in management in the telecommunications industry and also owned his own fine woodworking business, www.atgprojects.com. He loves to mentor the younger staff on his team and is honored to be a witness to the great legacy of Calvin Crest and its emerging future. Cam loves to camp and hike in the national parks, go boating, and create inspiring woodworking projects.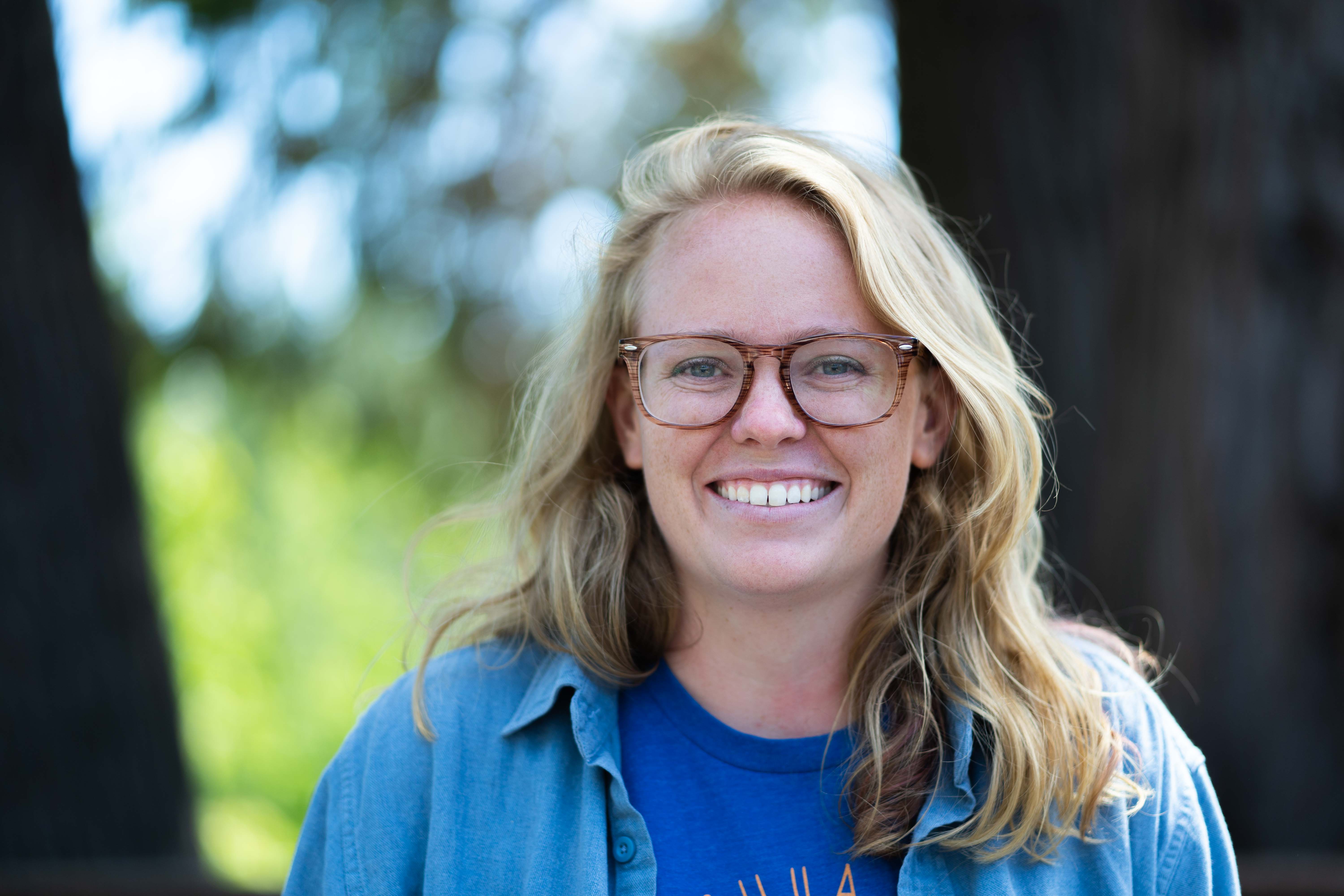 Christina Melahn
Director of the Outdoor School
Christina has been here for over seven years in various capacities. She first came to Calvin Crest seeking a place where her theology and ministry philosophy closely matched. In her time at camp, her faith has grown through interactions with guests and experiencing God's providence through times of adversity. She felt called to camp ministry when she was in high school and is grateful for the opportunity to live out that calling through Outdoor School and summer programs. She is a Wilderness First Responder and loves introducing students and campers to the great outdoors! She spends her free time hiking, traveling, and playing board games with friends.
Cory Reynolds
Food Services Manager
Cory started working at Calvin Crest June of 2021. He and his wife Sharra have 3 daughters, Faith, Hope and Trinity. Cory found a passion for cooking from experiencing the sense of community the kitchen table held during meals with family and friends. He earned his degree in Culinary Arts from Harrison College in Indianapolis Indiana. After working for years in both fine dining restaurants and area attractions in Orlando Florida, he found his calling and passion. He comes to Calvin Crest with several years of experience in the Camp, Retreat and Conference Ministry. Being new to this area of the country, Cory looks forward to exploring the area and seeing more of God's beautiful creation. He's been amazed at the sky's beauty here! Cory's been so impressed with the younger staff here at Calvin Crest and the sense of community fostered by leadership. There's so many things to look forward to in this chapter of his life including all the wonderful guests who make Calvin Crest what it is!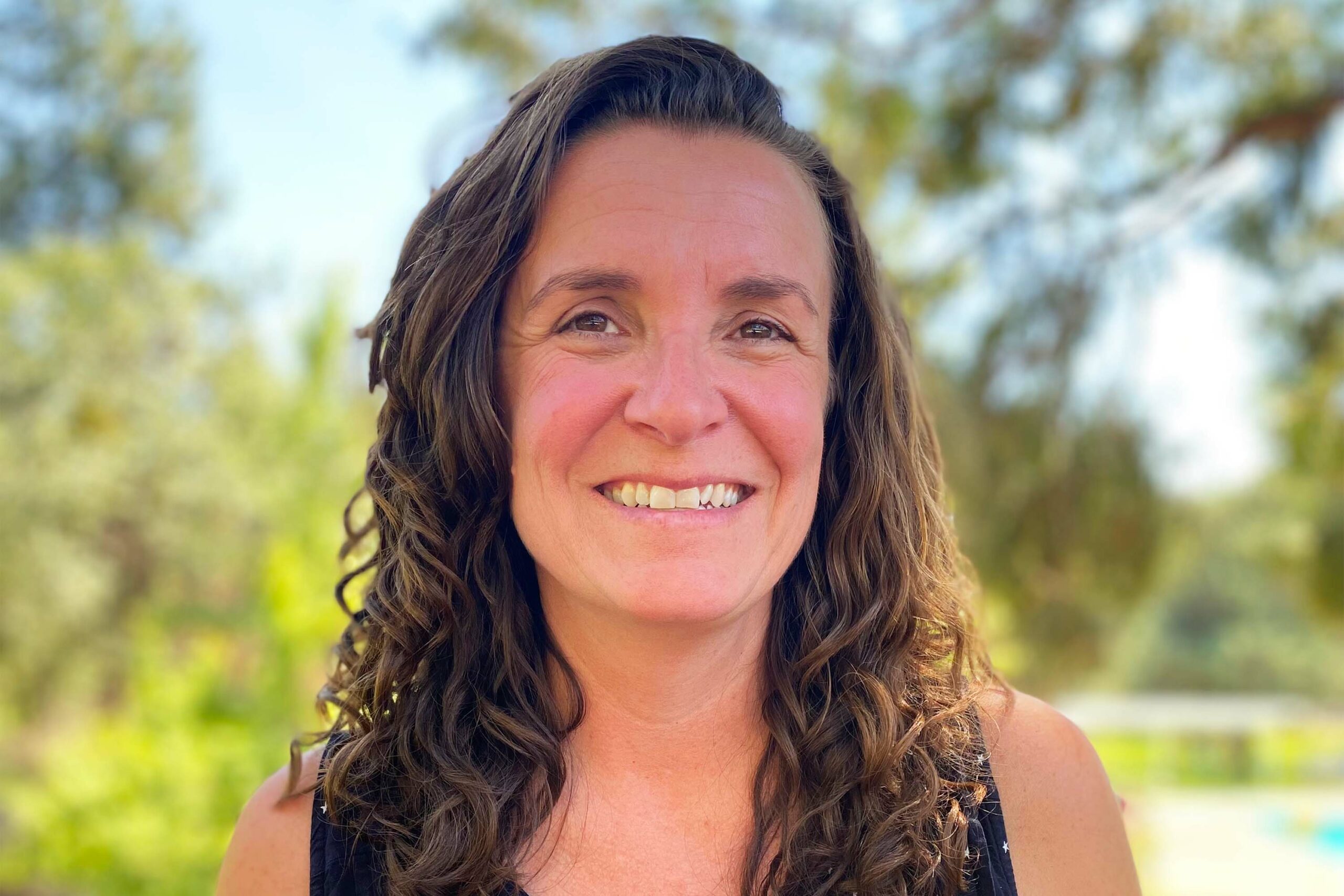 Michelle Hagen
Bookkeeper
Michelle grew up in the mountain area but did not come up to Calvin Crest until she met her husband. Prior to working at Calvin Crest, she was a classroom teacher and then homeschooled both of her daughters while also working as a bookkeeper for the past 20 years. Calvin Crest has become a special place to Michelle as she has seen her daughter's faith grow through years of this camping ministry. Michelle is excited to be part of the Calvin Crest community and to be a part of how God uses Calvin Crest in the lives of those who come to these grounds. She enjoys camping, hiking, wakeboarding, playing games, and spending time with her family.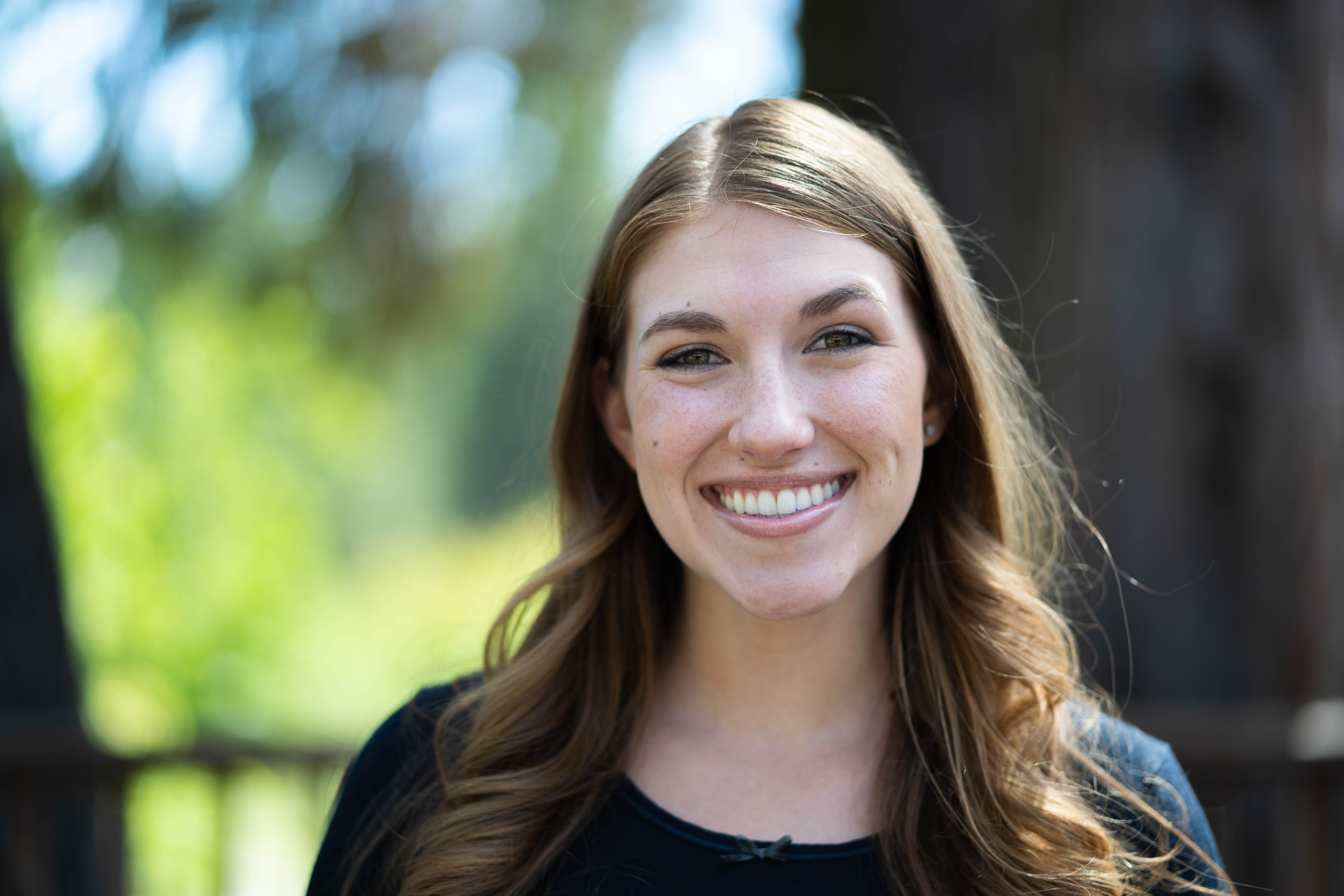 Alexis Green
Guest Services
Alexis began coming to Calvin Crest every summer when she was 10 years old. This is the place where her faith really became her own as Calvin Crest gave her a space and opportunity to learn, ask questions, share stories, have fun, be loved, love others, serve, and really develop her own relationship with Jesus. Whether it's the stars on a clear night, a vast expanse of trees, or a mountainside glistening with new snow, she loves the way Calvin Crest causes her to be still and thank God for His creation and for her place in that. In her spare time, she enjoys knitting, hiking, and being with friends and family.
Kirsten Gist
Financial registrar
At Calvin Crest, Kirsten has learned and experienced that God gives each of us skills, abilities, and talents to use for His glory. She believes Calvin Crest is a place we can discover and deepen our identity in Christ and then live that out in a way that furthers the Kingdom of God. Some of the things she loves at Calvin Crest is Fresno Dome at sunset, Quiz Show with Outdoor Ed, and the Sherwood Campfire. Kirsten and her husband, Joel, and their four children recently moved to Chico, CA, where Kirsten works remotely for the camp.
Jordan Fleming
OUTDOOR SCHOOL ASSISTANT DIRECTOR
Jordan came to Calvin Crest with many years of experience serving other camps around the country. Jordan holds a Wilderness First Responder certification and loves to lead guests safely on their adventure. What Jordan loves most about Calvin Crest is the rich community that exists in the staff with whom he works. In his spare time, Jordan is a video editor and loves to hike, rock climb, and hang out with friends.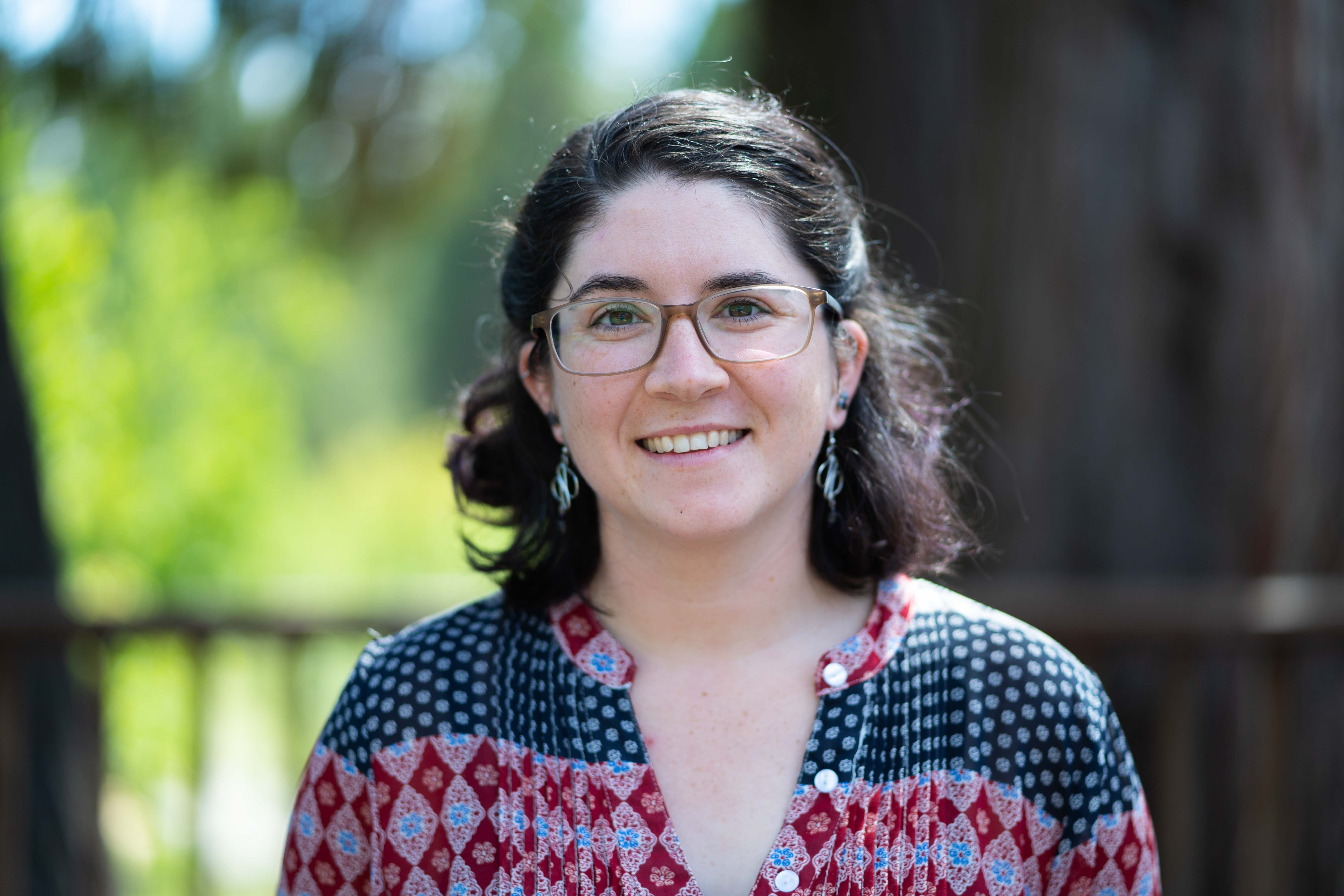 Katie Palmer
Outdoor School Program Specialist
Katie's first interaction with Calvin Crest was when she joined other homeschoolers to pick apples and blackberries as a child. After she was a volunteer cabin leader for Week in the Forest, she wanted to serve on Summer Staff. She has learned that she is called to love others the way Christ has shown His love to her. She loves Sherwood Forest where there is plenty of laughter, the Craft Condo and all of its supplies, and how she can retreat to a quiet place an enjoy nature. She loves to read, craft, draw, crochet, learn about bugs, and cook!
Taylor Staman
Outdoor School Program specialist
Taylor Staman first worked on maintenance at Calvin Crest during the summer of 2020, and she quickly fell in love with the beauty of the Sierras. After graduating with her masters, she served on the events team in Summer 2021, and decided to stay and work Outdoor Ed. She loves interacting with kids and challenging them to face their fears and learn about creation. An avid mountain climber and rock climber, Taylor takes every chance she can get to climb in the area. She loves the community at Calvin Crest, and she is happiest when hanging with people she loves, eating great food, and drinking LaCroix or Kombucha.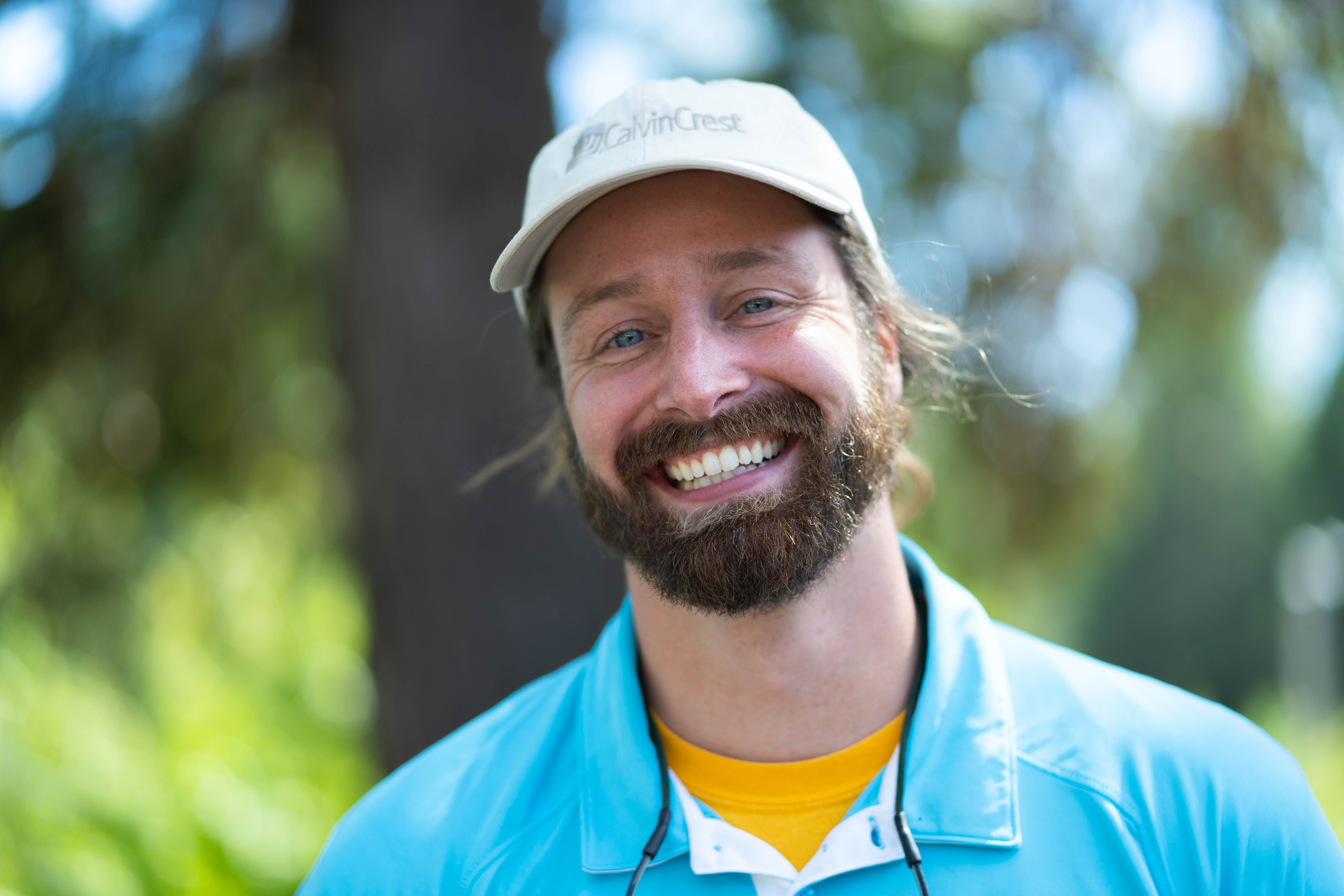 Dustin Green
Maintenance Associate
Since coming to Calvin Crest, Dustin has re-dedicated his life to Christ and has been reassured more than ever that God is real, present, and active in his life and all around him. Dustin's favorite thing at Calvin Crest are the people. Dustin deeply values the relationships he's been able to make while at Calvin Crest. Dustin is engaged to Alexis and looks forward to starting their new life together.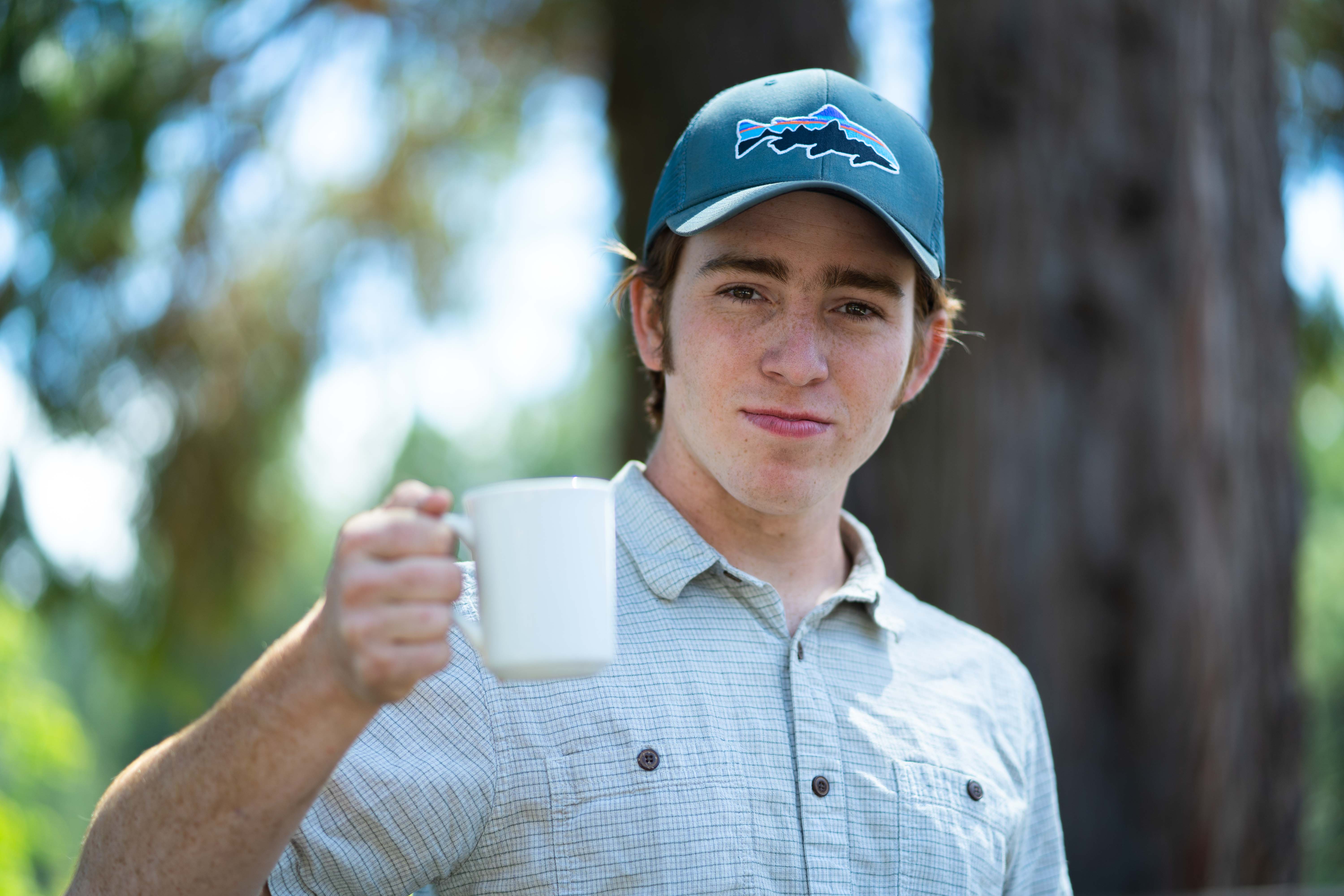 Carson Sloas
Maintenance Associate
Carson has been going to Calvin Crest since he was born. He loves this place more than anywhere on Earth and doesn't know what he would be without camp! Every year he has spent at this place has made him who he is. It fills him with great joy that he gets to work here and serve our guests and the Lord. His favorite thing at Calvin Crest is the people... what would this place be without them? He is happy to continue on the great legacy of Calvin Crest. He loves to fly fish, spend time with his friends, and ride his motorcycle throughout the mountains.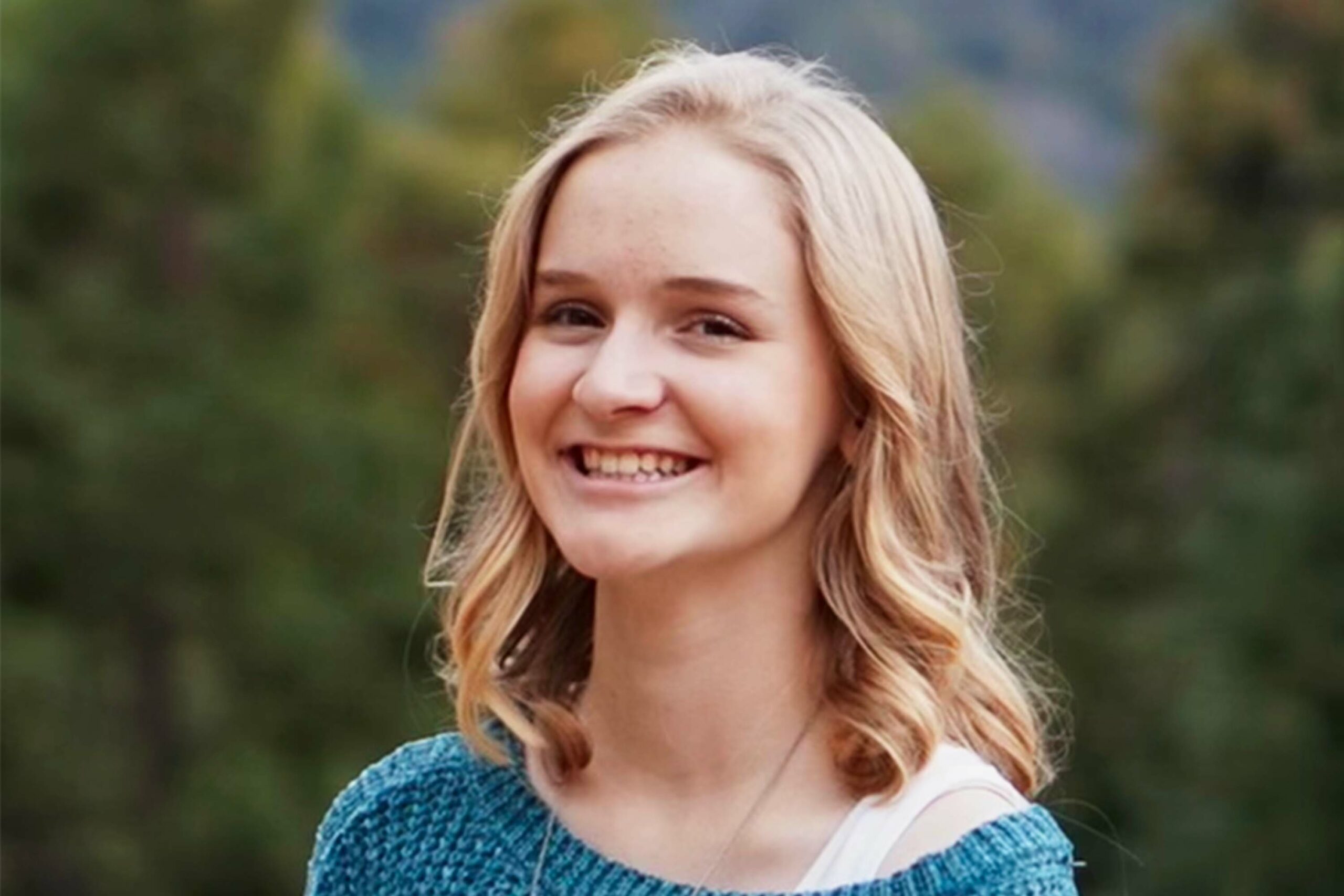 Emma Hagen
Accomodations Manager
Calvin Crest has been a vital part of Emma's life for as long as she can remember. Ever since attending Sherwood, Emma has been heavily involved and invested in Calvin Crest. She loves the gorgeous grounds and nature of the area, and is honored to be taking care of this place as the accommodations manager. Emma's hobbies include napping, messing around with technology (such as her 3D printer), and watching cartoons.
Maddie Swart
Accomodations Associate
Maddie first started coming to Calvin Crest at 10 years old as a Sherwood Forest camper. Here, she fell in love with the community at Calvin Crest and returned every summer attending as a camper and a volunteer through some of the camp's amazing programs. Through the lasting relationships she fostered up here among staff and campers alike, as well as the incredible work she had the chance to partake in, she was able to forge her own deeply personal connection to Christ. She is thankful for the way Calvin Crest has strengthened her faith and for the opportunity to work with some remarkable people to maintain the grounds for quests to be able to experience its beauty and form their own relationships with people who have a similar heart and love for Christ. Maddie is an avid enjoyer of crossword puzzles, matcha, stargazing in the Sierra's, and of course her dog Juniper.
Bella Slimp-Knop
Accomodations | Kitchen Associate
Bella first experience with Calvin Crest was attending Sherwood Forest when she was seven years old. Calvin Crest soon became her favorite place in the world due to the friendships, stories, and adventures she experienced year after year. She has gone to Calvin Crest 11 years in a row, and knew she wanted to be on staff after being on AIM due to amazing community she had found. The love of Christ felt at Calvin Crest has continued to inspire her to love and serve others. In her spare time, Bella can be found drawing, playing on her Switch, watching anime, or relocating a lizard somewhere.
Jess Henriquez
Retail Store | Kitchen Associate
Jess' first interaction with Calvin Crest was when she came up for an Outdoor Ed week as a cabin leader her senior year of high school. She then became fascinated with the idea of working here. She served on summer staff in 2021 and quickly fell in love with the environment. This place has given her the opportunity to further develop her relationship with Jesus and build lifelong friendships. What Jess loves most about Calvin Crest is the community, the way we can all feel loved and safe. In her spare time, she enjoys stargazing, going on coffee runs, travelling, reading, and hanging out with friends.
Peyton Carter
Kitchen Associate
Peyton first came to Calvin Crest during the sixth grade for Outdoor Ed and really liked it up here! Eight years later, he came back up for a summer job in the kitchen and LOVED it! The summer of 2021 was probably one of his favorite summers of his life. He met so many great friends and hopes the number grows! His hobbies include songwriting and making music, playing video games, making YouTube videos, and writing stories.
Mike Velek
Kitchen Associate
Michael is relatively new to Calvin Crest, joining in the summer of 2021. A volunteer with the Madera County Sheriff's department, he enjoys hiking, shooting, and travel. His favorite part of Calvin Crest is the sense of community and camaraderie, not to mention the breathtaking forests that make up its grounds.