Register for the Retreat!
The Women's Retreat is now open for registration.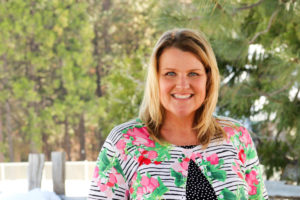 Lucinda Chumley has been described as a soft-spoken person with a lot to say. She has an eclectic resume, having logged hours as a waitress, a sign language interpreter, a college pastor, a church planter, and a Resident Hall Director of a dorm with 80+ college students. Her undergrad was in Biblical studies and she recently completed a Master's Degree in Strategic Leadership. Her project for grad school focused on training young women for pastoral ministry, and she is passionate about seeing women thrive in every area of life. Lucinda has been married to David Chumley for thirty years, and they have three daughters (ages 26, 24, and 17). The Chumley family is a new addition to the year-round Calvin Crest community, having moved here in June, 2016.
God turns His face toward us and shines upon us. He also created us to shine out to the world around us. We will explore what it means to be an image-bearer, created and commissioned by the Light of the World (see John 8:12).
Worship

Biblical Teaching

Crafts

Guided HIke to Giant Sequoia Grove

Climbing Wall
Check In: Friday 4/28/2017 between 4-6pm in Cedar Lodge
Check Out: Sunday 4/30/2017 at noon
Retreat begins with Friday dinner at 6pm.
Retreat concludes after Chapel and Brunch on Sunday.