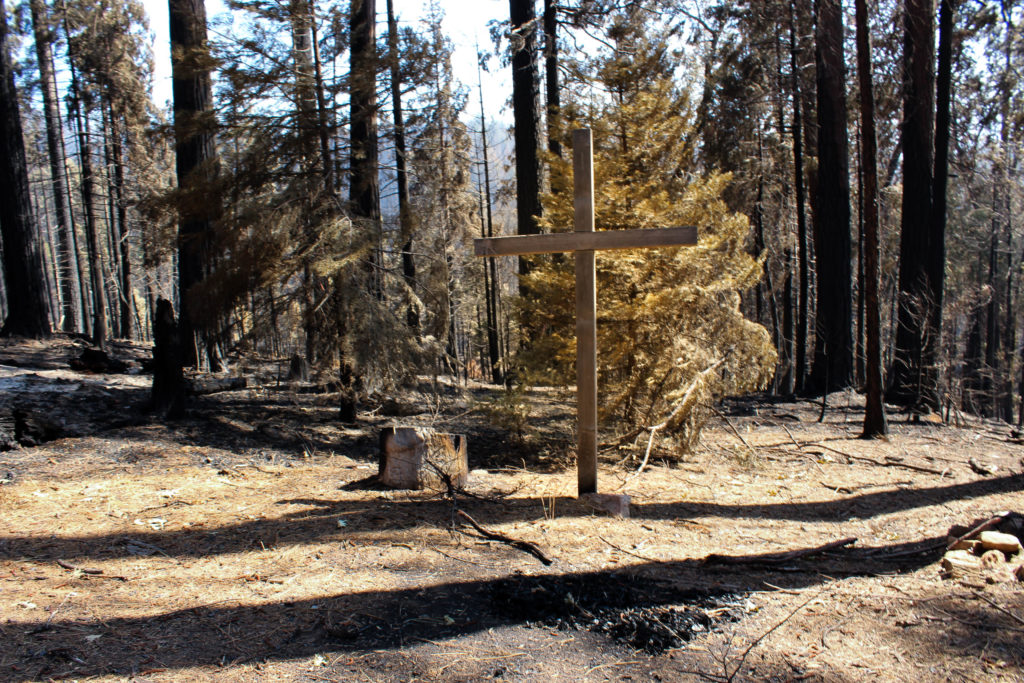 The early morning sunshine comes streaming through the branches of the cedar tree, making beautiful contrasting lines of light and dark shoot through the forest. As the wind lightly blows, the branches sway back and forth, sending the lines of light dancing on the soft needle-covered ground. The gentle breeze also carries the warm scent of the trees with it; cedar, pine and manzanita mixing with the smell of earth and grass and moisture. This is the beauty and blessing of the grounds at Calvin Crest.
Yet as the wind continues to blow, it passes a section of ground where the acrid scent of smoke stirs up into the mix. The streaming sunshine hits a patch of blackened ground, where fire has charred all the vegetation and the dirt is full of soot. And a group of once-proud pine trees stand bare and broken, devastated by infestation and fire. This is the opportunity and challenge of the grounds at Calvin Crest.
More than ever before, the beauty and blessing of Calvin Crest is hand-in-hand with difficulty and challenge. Our central camp grounds remain majestic and serene, but our outlying areas are devastated by fire. The ministry of our camps, conferences and outdoor school continue to impact both young and old with kingdom hospitality and the love of Jesus, but our guests and campers come from an increasingly broken culture and hurting families. Will you partner with us to continue the beautiful ministry of Calvin Crest in this time of challenge and opportunity?